What's the best CNC machine for guitar building?
I've talked to a few luthiers lately who want to take advantage of CNC cutting technology to design and build guitars. And it turns out that a CNC router is the perfect piece of equipment to craft inlays, design top plates, head, and neck shapes, and cut contoured sides and body shapes for acoustic or electric guitars.
So, if you're looking for a machine to help you build (and sell) your own custom guitars, this guide is for you. 
I've researched and selected a handful of excellent hobby-level CNC machines with the right sizing, features, and capabilities for guitar building:
Keep reading for an overview of each router followed by a summary of key features luthiers should look for in a new CNC machine.
CNC Machines for Guitar Builders – Top Picks
MillRight Mega V Router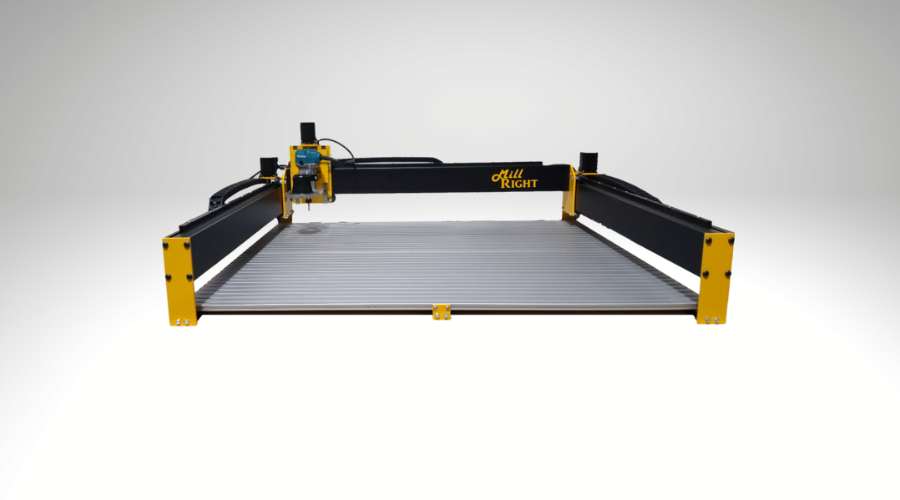 It's a fast and rigid machine with high-quality components. This machine has a rack and pinion drive with a custom extruded aluminum frame and linear profile Z-axis rails. 

For guitar builders, we recommend the 35" x 35" model, which is priced at around $2400.  
The MillRight Mega V is an excellent way to get started with a CNC machine for your guitar workshop.
You can upgrade from the standard MDF bed with an aluminum T-plate for better positioning of clamps and vises for an additional $500. Other possible add-ons are the 4th rotary axis and homing switches. 
MillRight has an excellent reputation among makers and supports an active community of CNC owners. 
Shapeoko Pro XXL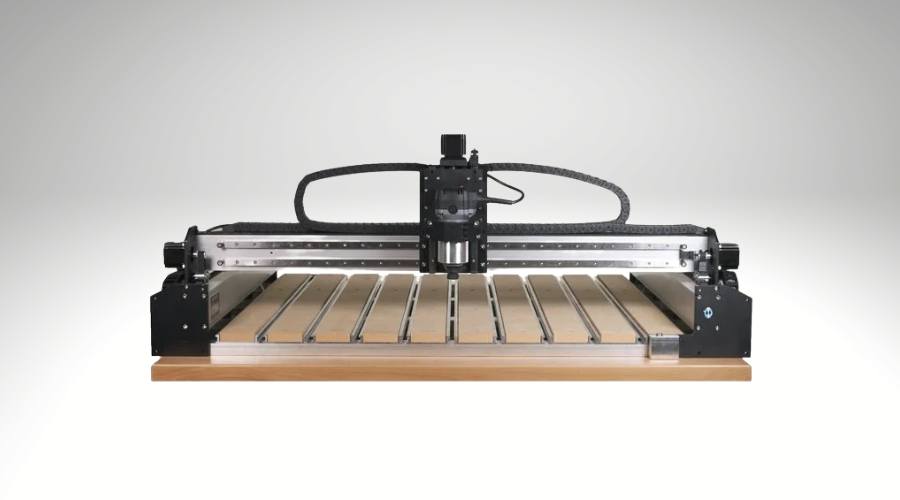 At around $2700, the Shapeoko Pro offers a package with everything you need to get started for designing and building acoustic or electric guitars with a CNC machine. 
With the XXL size, you get a 33" x 33" cutting area. It's built with a rigid hybrid table made from a grid of custom extrusions, 15 mm linear rails, wide and stiff 15 mm belts, and a lead-screw driven Z-axis. 
What I really like about the Shapeoko Pro are the integrated T-slots. This comes with the table and makes it really easy to position your clamps and hold different materials and guitar parts when cutting angles and contours. It even comes with fiber-reinforced nylon clamps.
The Pro also comes with the integrated Bitsetter system, which is an automated way to reset tools by tracking tool length during cutting. This machine also includes a dust boot to keep the surface (and your workshop) clean.
The Carbide 3D community is huge, with plenty of makers sharing designs and tips for using the Shapeoko to build things, including guitars.
OneFinity Woodworker CNC Machine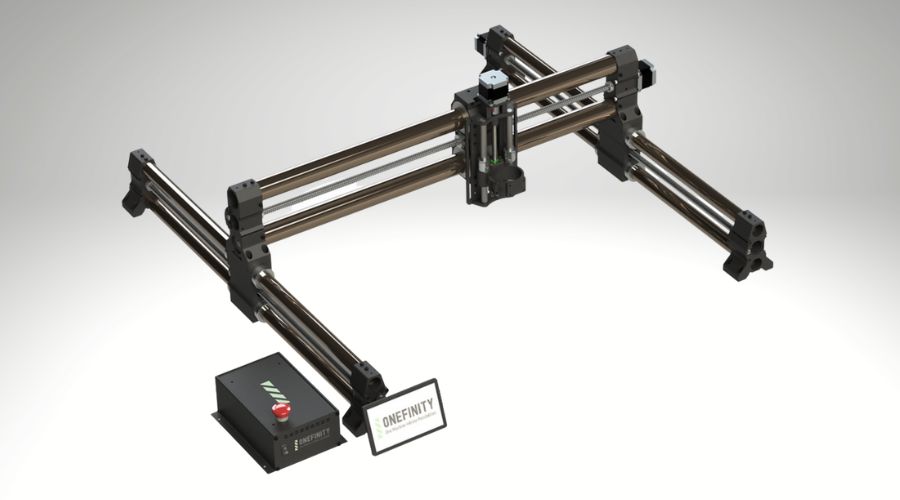 Onefinity offers two 32 x 32 CNC models designed specifically for woodworkers: the X-35 and X-50. I think both are great choices for guitar builders.
The difference is the diameter of the hardened steel tubes (35 mm vs 50 mm), which means you get a larger stepper motor and more speed with the X-50. 
These packages cost around $2400 and $2700 respectively. That includes the OneFinity controller with built-in CAM software, and you can add an HD touchscreen display for a couple hundred dollars more. Or just use your own laptop like most of us makers.
Both models include ball screws on all axes, are made in Canada, and can be assembled quickly (approx 15 min). The OneFinity models do not come with a wasteboard, though, so that needs to be purchased separately. Also, the router is not included. They recommend a Makita RT0701 or 65mm equivalent. 
OneFinity owners are also part of an active forum and can join a Facebook group to share projects, tips, etc. with over 18k members.
X-Carve CNC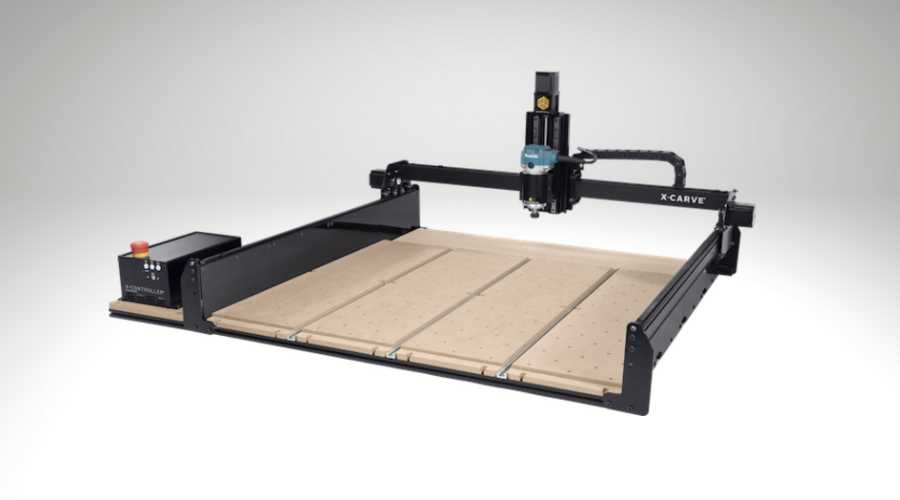 Lots of makers are using the X-Carve to build some really cool projects, including guitar bodies. 
The new X-Carve is an upgrade from the previous model, with a more rigid frame and better cutting and engraving accuracy thanks to ball screws and precision linear guide rails. 
Aside from the improved build quality, this CNC machine comes as a package with accessories any luthier will appreciate, including a modular wasteboard, dust control system, clamp set, digital caliper, and tool set. 
The X-Carve also comes with a 3-year subscription to Easel Pro and is compatible with most popular CAD and design software, including Fusion 360, Solidworks, Adobe (Illustrator, Photoshop, etc.), V-carve, and more. 
X-Carve also has an active community forum with an entire project category just for luthiers. 
Longmill Benchtop CNC Router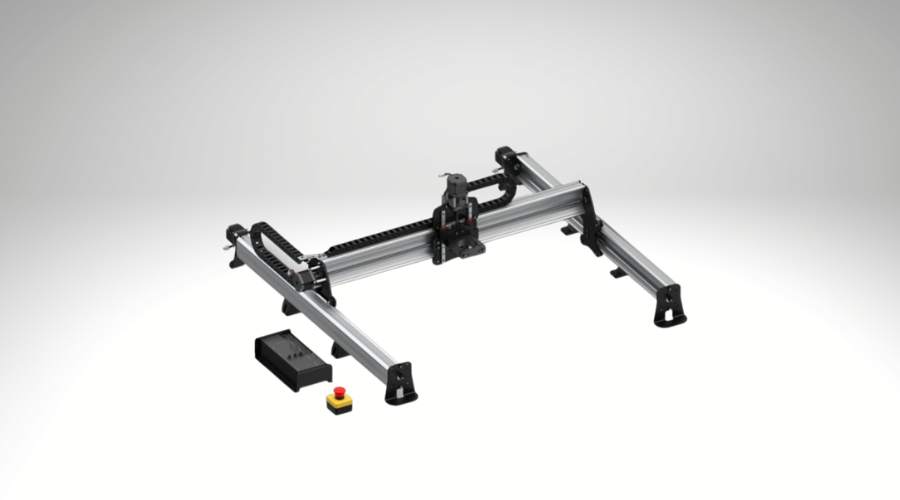 The Longmill Benchtop router is the most affordable option on this list and a great way to get started with CNC machines in general. 
Guitar makers should look at the 30 x 30 or 48 x 30 models. Each is compatible with the Makita RT 0700/0701 routers and come with NEMA 23 motors. These machines are leadscrew driven on all axes, with linear guide rails for the Z-axis.
The Benchtop is somewhat bare-bones compared to other models, but they're easy to assemble and customize depending on your project needs and shop space.
In addition to the router, you'll need to add things like the wasteboard, dust shoe, and use your own laptop. It does come with a basic controller and free software, plus you can find a full list of compatible design programs here.
Makers love the open-source nature of the Longmill and are actively contributing project ideas and feedback via the Longmill Facebook group.
CNC Machines for Luthiers – Important Features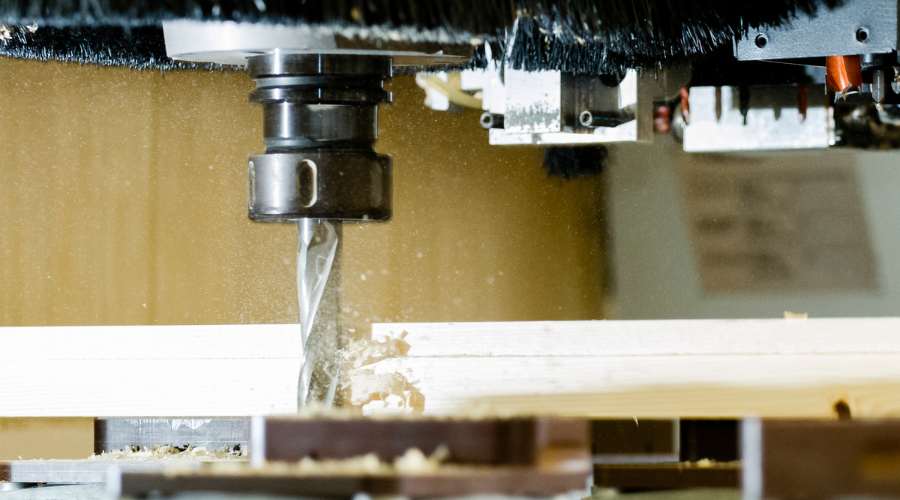 So, build quality, brand recognition, and performance features are all important. But aside from these obvious factors, here are some other features that guitar builders (and makers in general) should keep in mind when searching for a new CNC machine.
Community
It might come as a surprise, but one of the first things I look at when considering a new piece of equipment for my shop is whether there's an active community of other owners.
This tells me that people support and endorse the product. And they're willing to share tips and with feedback on using the machine for different projects.
For guitar builders, an active and engaged forum or social media group is where you can find project inspiration and tips on things like settings, upgrades, material compatibility, software recommendations, CNC guitar files and design ideas, and more. All specific to the machine you've purchased.
Material Compatibility
All hobby-level CNC routers will carve wood, and many will also work with other materials such as plastics and soft metals like brass and aluminum.
If you're building guitars, you want to make sure the machine can capably handle hardwoods that are commonly used in your craft, like rosewood, mahogany, maple, walnut, ebony, and more.
This shouldn't be a problem for machines I've included here, but keep an eye out for lower-quality, cheap imported CNC machines that might not be able to cut these materials.
Budget
While you can definitely find some good CNC models for DIY projects for less than $1000, I would suggest looking at a higher price bracket for luthiers.
The $2000 plus range is where you'll find better build quality and performance for advanced woodworking.
Although the Longmill is priced a little lower than this, primarily due to the lack of additional features, it stands up in terms of quality.
Size
Another important aspect to consider is size. First, you need a cutting platform that's big enough for working on guitar bodies and necks. Also, you should be looking at the footprint of the machine to make sure it will fit in your workspace.
For this list, I suggested machines with a minimum cutting platform of 30×30. You can go larger, of course, if the budget allows it. Many of these models come in smaller dimensions, but I don't think it would be worth the investment for these projects.
Software Compatibility
This is another one that's important for all makers. If you currently use and are comfortable with a certain CAM/CAD or other design programs, make sure it will work with your new machine.
Most quality desktop routers will work with a suite of popular programs, from Fusion360 to Solidworks and many more, and often they come with a free software package if you're starting fresh.
Accessories
Finally, don't forget about the accessories that will actually be practical for your guitar projects, such as wasteboards, controllers, dust boots, clamps, and more.
For example, you'll need a wasteboard that's at least 3/4″ thick (preferably thicker, ie 2-3″).
And I prefer one with T-slots for fixtures and better placement during cutting. A few models on this list (i.e. the Shapeoko Pro and X-Carve) come with integrated wasteboards, but you'll need to purchase one separately for others.
Another nice accessory is a dust collection system for your router that you can install on the machine and hook your shop vac to keep everything nice and tidy.