It is never easy to find free laser cutter projects, but we will do our best to make it as simple as possible.  Before we go on, let's first go over some of the laser cutting file types you will want to look for.
Whether it's an SVG, DXF, or laser file template, it is important to know the differences and which one will work best with your laser cutting machine.
Free Laser Cutting Files
Now let's cover where you can find some of the best free SVG and DXF files for your laser engraving projects.
Free SVG Files
An SVG (Scalable Vector Graphics) file is basically a vector image file format for two-dimensional graphics.  Well, you are probably wondering why that is important to note, and that's because you can just use any image or file to use with your laser cutting software.
You will first need to find an SVG file or convert your image or drawing into a usable vector image.
Where can I find Free SVG Files?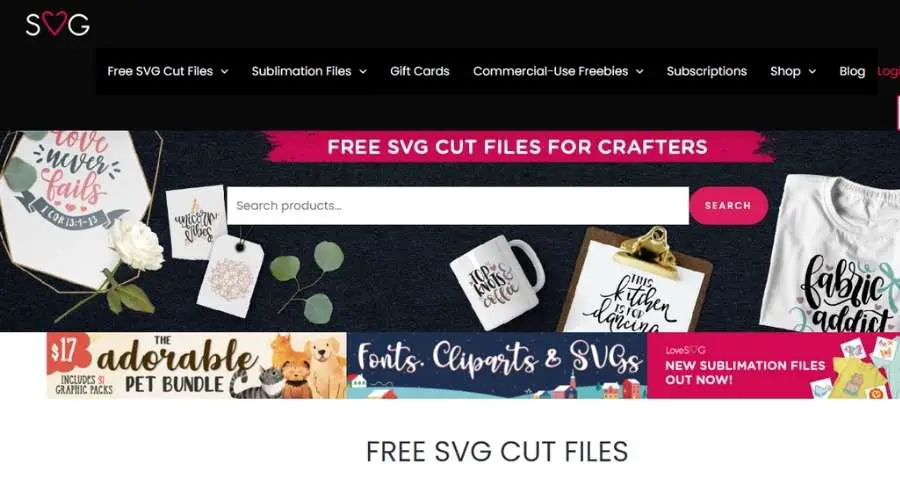 The first on our list of websites with free SVG files is LoveSVG.  A great resource for your laser cutting file needs.  Be sure to check out all they have to offer for your cutting needs.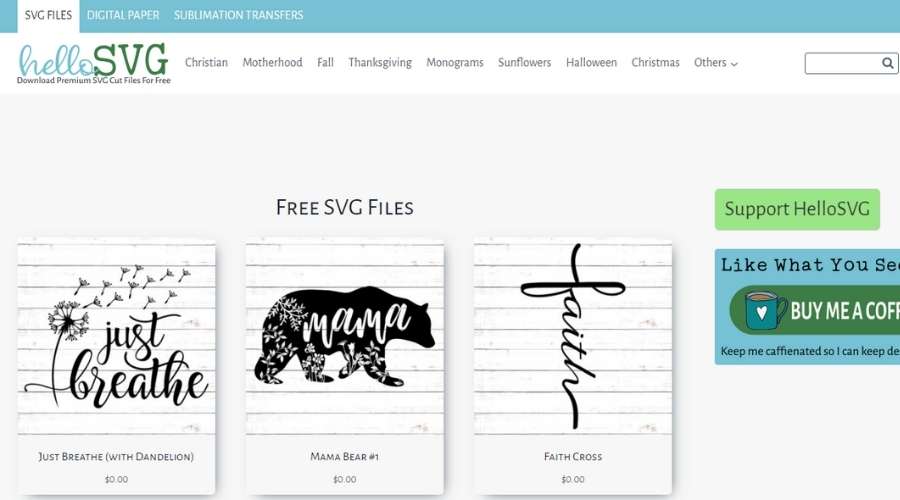 Another fantastic free SVG resource is helloSVG.   Whether you are using a laser cutter, Cricut,  or vinyl cutter, they offer thousands of free SVG files right at the edge of your fingertips.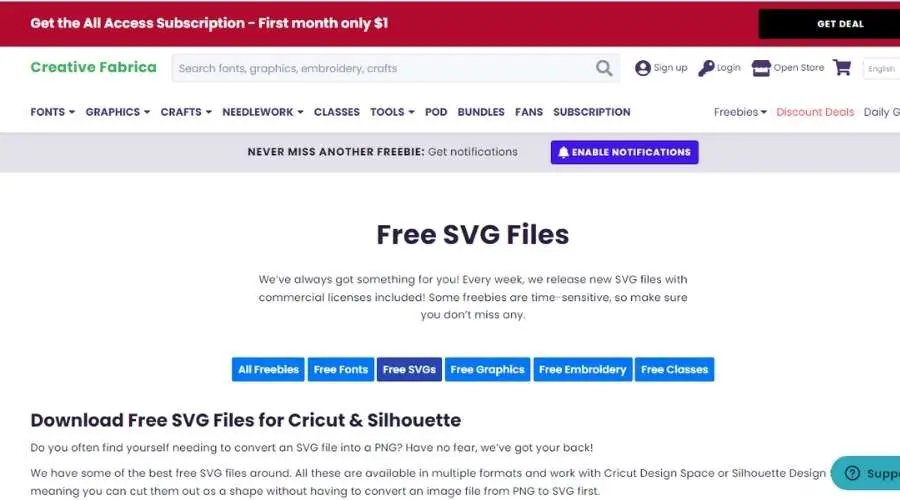 One of the ultimate websites for all your crafting needs.  Creative Fabrica specializes in not just SVG files, but also fonts and much much more.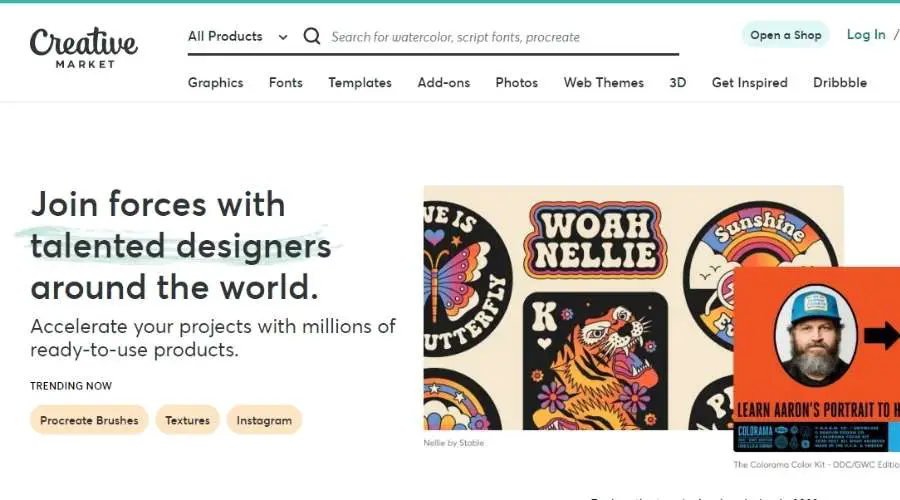 Creative Market is a huge resource for laser cut SVG files, plus a number of other formats (including DXF, AI, PSD, etc).
They have illustrations, fonts, mock-ups and more, and offer filtering options by type, format, software and file properties.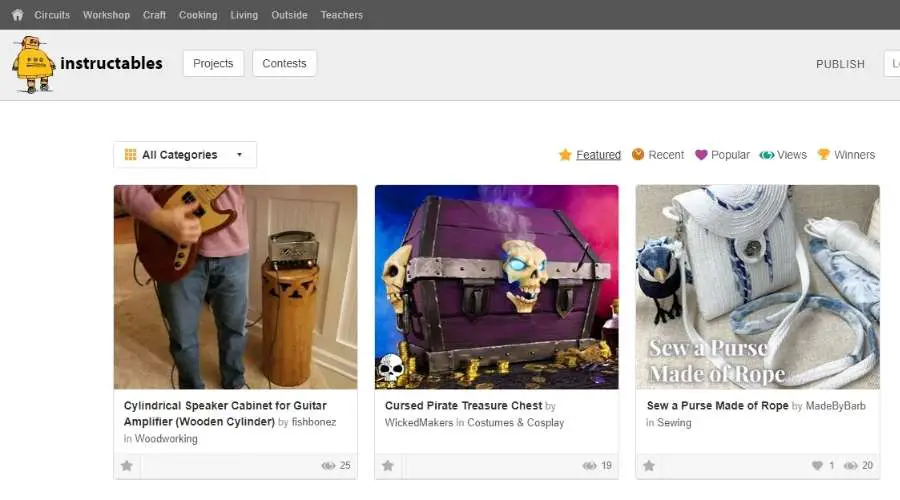 Instructables is a well-known online maker resource where you can find tons of free DIY and creative project files in different vector formats, including SVG.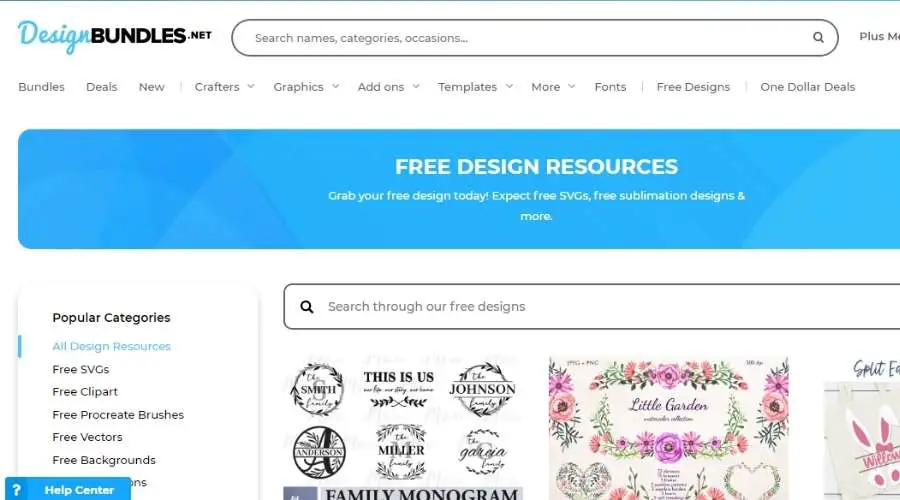 You'll find a seemingly endless number of design files on this site, especially when it comes to designs for crafters.
While you might not be looking for an embroidery design, or a printable, they have plenty of vector options as well.
If you're looking to cut or engrave a fun holiday design, for example, Design Bundles is a good place to start.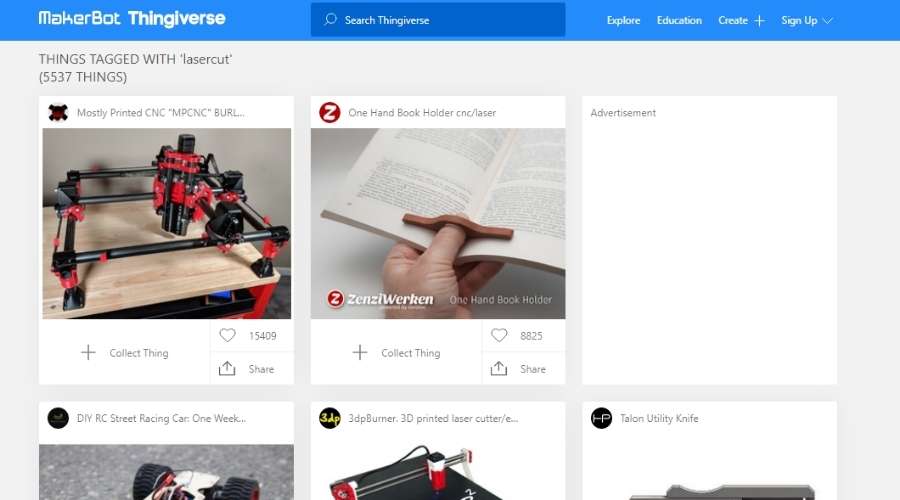 If you've been involved in the maker world for any amount of time, whether using 3D, laser cut or CNC equipment, you've undoubtedly crossed paths with Thingiverse. This is just a massive repository of design files and project ideas.
Many of these are scalable SVG files for use on a laser cutter. Just start searching, filtering, and even joining some groups to find fun inspiration and fun projects to tackle.
Tip: If Thingiverse seems overwhelming, check out these other ideas for Thingiverse alternatives.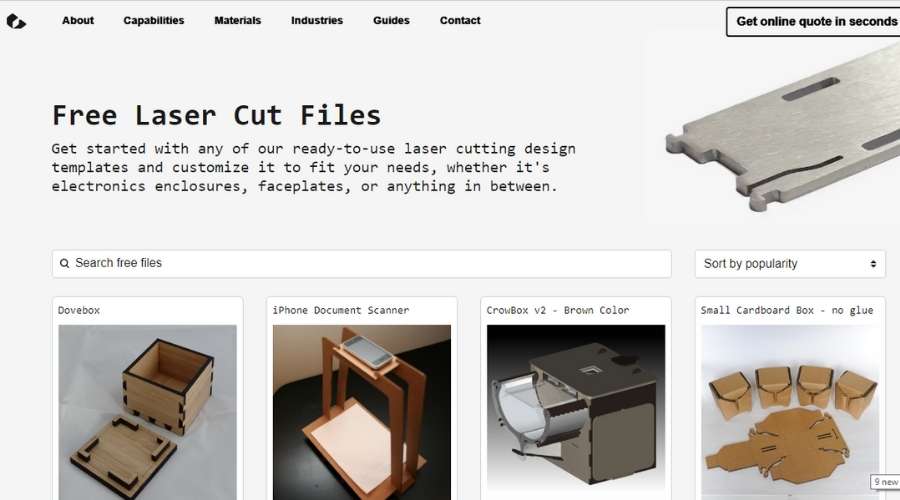 Ponoko is one of my new favorite places to find free laser engraving files in different formats, including SVGs. I love the clean interface and selection of project files.
For example, if you're looking to cut something for an electronics application, it's a great place to look. They also have lots of project files for faceplates, ornaments, kitchen gadgets, and more.
Free DXF Files
Now, you may know what an SVG file format is, but did you know what a DXF file is?
A DXF file is essentially just an AutoCAD file format.  DXF stands for Drawing Exchange Format, and can be used with Lasers, 3D printers, and CNC machines.
Where can I find FREE DXF Files?
Of course, since many makers use AutoCAD, many of the sites listed above also include free DXF files and projects.
In addition to those, take a look at the following resources to expand your DXF search even further.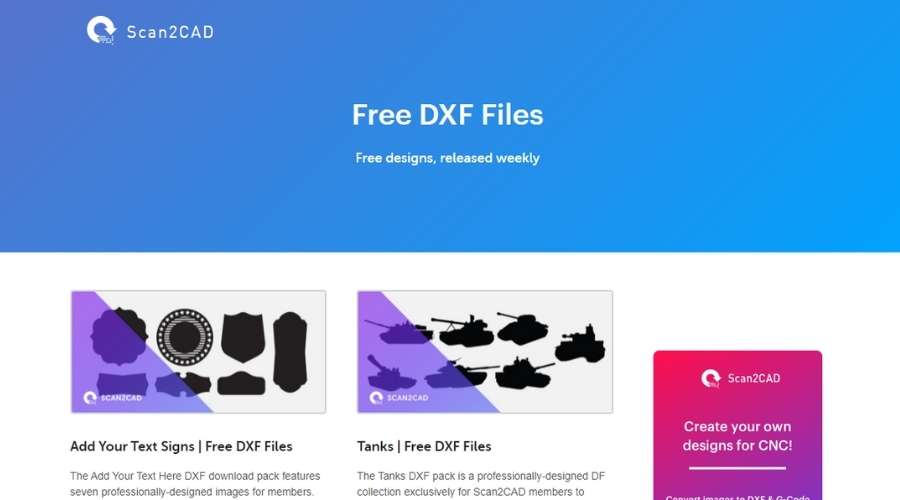 Scan2CAD is by far one of our favorite DXF file resources, and we have gone to them time and time again for design inspiration.  They have an extensive library of free files that anybody will be sure to love.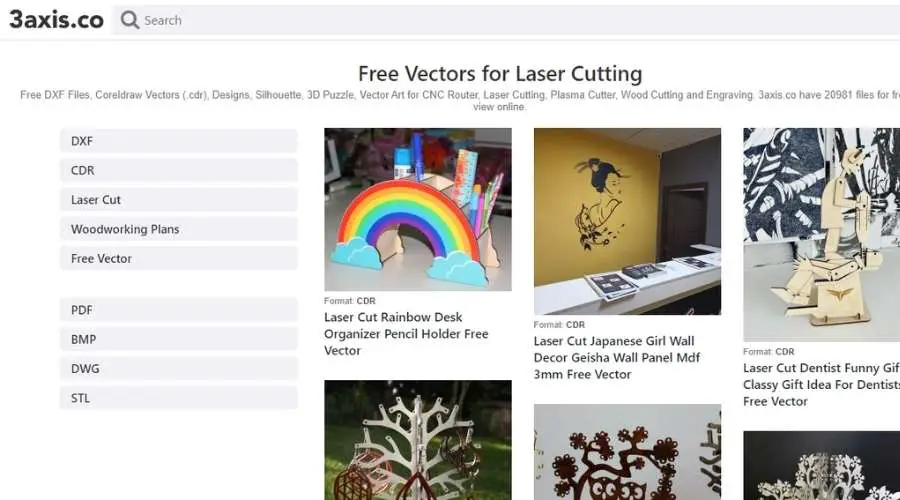 Another fantastic free DXF resource is 3axisCo.   No matter what cutting machine you are using, they offer one of the largest selections of free and paid cutting files.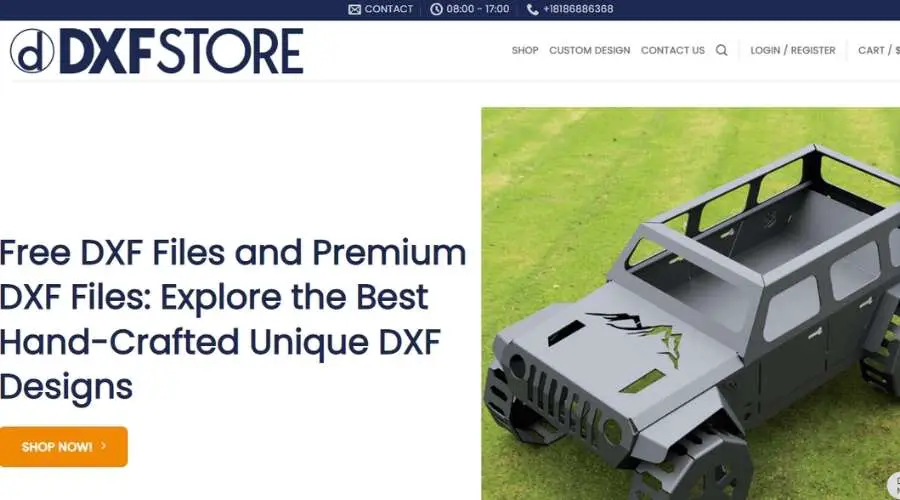 Not only does DXF Store offer a lot of great files, but they also have offer FREE DXF files that you love to cut.
Check them out and let us know what you think of their selection.
FREE Laser Cutter Templates, Clip Art, and Vector Graphics
Tired of searching for royalty free vector graphics, clip art, and templates for your laser cutter.  Well good news, we have found a website that has all you're looking for.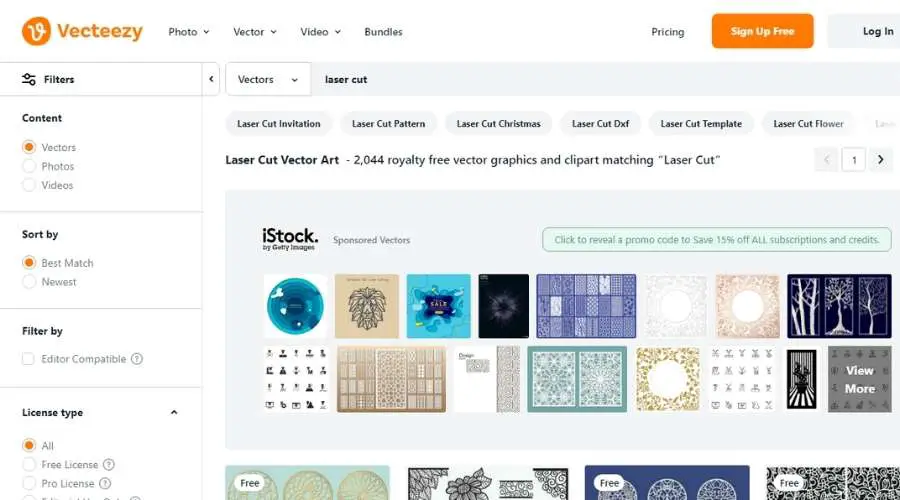 This website will have almost everything you are looking for.  Get free laser cutter projects that you will be sure to love.
Don't have a file ready for your laser engraver?
Don't worry. Below is a step-by-step tutorial on how to prepare a file for laser cutting and how to convert a file to an SVG.
How to prepare your file for laser cutting
When we want to cut an image into a physical board or metal sheet, we are going to need laser engraving technology.
An image is not laser-cutting friendly so we have to convert it and prepare the file for the laser cutting to start the process.
Use a High-Quality Image
A successful laser cut always starts with a high-quality image. This allows you to cut with greater accuracy and detail.
A poor design can lead to extra editing and time wasted, so we always recommend starting with a solid image for laser cutting.
Select the right part
You will want to select the exact part of the image you are looking to convert.  For example, you may need to crop a part that you do not want to be added to a cut. The crop function can be used to select the desired part of the image.
Editing
Most of the images will have parts that we are not going to need like the background. Background can be removed easily by a simple background removal tool.
If the image is complex, Photoshop can be used to remove the background manually.
Convert image to grayscale
Converting the image to grayscale is necessary to highlight the details of the image.
This will also help the computer read the proper detail for the cutting. Any software can be used to convert the regular image to grayscale.
Tip: Here's a quick guide on how to make a black and white image in Photoshop.
Import image to Inkscape
Once your image is ready and it has proper sharpness, you can import it in the Inkscape software.
In this software, you can get your SVG for the DXF file ready for your image cutting.
Adjust units and Settings
Some settings are required in this part of the process also. You are going to convert your image into a physical cut structure so you have to adjust the units in the software.
Units can be selected as millimeters or centimeters.
Adjust the size of the page
You can select the page size easily by going in the file option of the Inkscape. Selecting the right page size is important so the laser cutting file will not let the cutting beyond your sheet.
Adjust grid and stroke
You have to compare the detail of the images so you have to insert a grid on the image inside the software.
After adjusting the grid, you can adjust the stroke. Stroke can be deep or shallow.
Where you only need to do some engraving, you can set a shallow stroke. Where you are going to cut the whole sheet, you can insert the deep stroke option.
After adjusting the settings, you can save the file in DXF or SVG format.
Can a Glowforge Cut an SVG File?
Yes, a Glowforge can definitely cut an SVG file. In fact, SVG files are one of the few scalable vector-based file formats where you can create a design using all three core Glowforge functions: cut, score and engrave.
Tip: Have a look at this post for Glowforge vector based project ideas.
Finishing things up
We hope you now have a better understanding of where to find FREE SVG and Laser Cutter files for all of your projects.
Be sure to bookmark this page as we will continue to update you with other free files, projects, and templates.