Are you wondering what type of vinyl cutter or, more specifically, Cricut file format options to use? Figuring out the nuances can take a lot of time. Allow us to save you the frustration.
When using any of the Cricut machines, the most common image formats are acceptable. These supported vinyl cutter file types include:
.BMP
.PNG
.JPEG
.GIF
.SVG
.DXF
There are certain file extensions not supported by the Cricut Design Space software. This has to do with the complexity of the image file types. Basic images, also known as raster images, are the easiest for Cricut's Design Space to read.
Vector images with SVG file extensions are more complex and typically higher quality and, in most cases, can be read by the Design Space software. This is true whether you're using a Cricut Explore or Maker series.
Ready to learn more about these different file types? Let's dig into these extension types on a deeper level.
If you're a Silhouette user, skip to the bottom for a list of acceptable file types.
What is a File Format?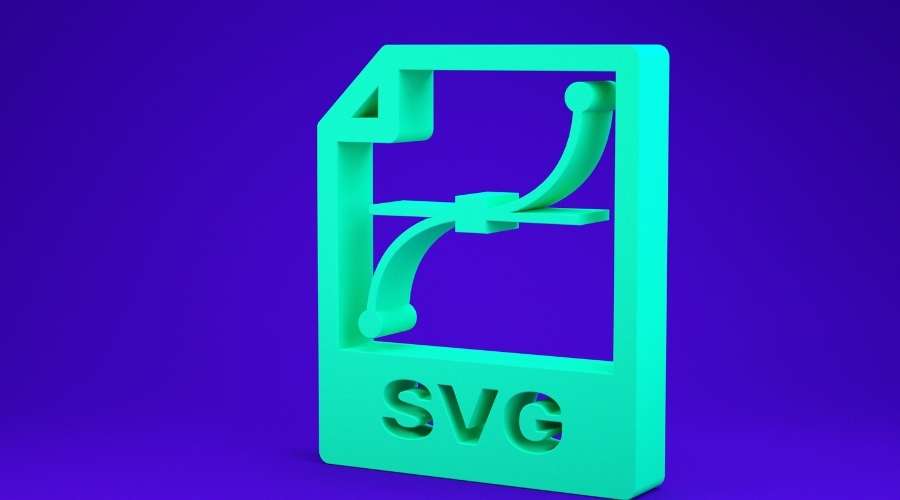 On the most basic level, file formats are a structure type. Speaking in terms of images, it's a bit like the difference between an oil painting, a pencil drawing, and a three-dimensional graphic. Structure types allow particular programs to read certain types of files.
File formats can also be expressed as extension types. You've probably seen text files with extensions like .DOC and .DOCX for Microsoft Word or videos with a .MPG or .WMV extension type. These dots with three or four letters following tell certain programs how to read a particular file. Image files, on the other hand, have a variety of formats.
That's why it's incredibly confusing in many ways to determine which image file types are compatible with Cricut's Design Space. While most types are supported, there are a few you should avoid because they're incompatible.
Supported File Formats in Cricut Design Space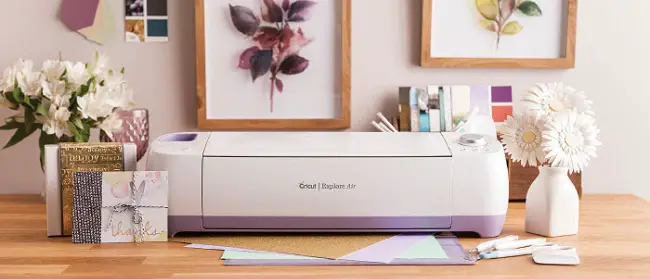 The following is a list of types of vinyl cutter file formats the Cricut Design Space works with.
BMP
Representing a bitmap file, the .BMP file stores images in black and white or color. These types of files can be used across devices and are typically the most common image type out there.
PNG
Portable network graphics files, or a .PNG file, is a raster image file format that was created as a replacement for the .GIF type. Given the direction of technology, .PNG files are a front-runner in terms of image file type.
JPG/JPEG
Unlike many formats we've discussed, this particular image file type is named for the Joint Photographic Experts Group. These images are saved using lossy compression, which is a fancy term for saving an image with a balance of storage size and image quality.
GIF
Highly compressed images characterize the graphical interchange format or the .GIF. These images, while they are compressed, don't degrade quality. This is part of the reason why they were popular in the early days of the internet because they require low bandwidth to display.
SVG
As we get into the more complex formats, we encounter such types as the .SVG format, or scalable vector graphic. These image file types are "used for rendering two-dimensional images on the internet." Depending on their complexity, some of these images may or may not be supported by Cricut Design Space.
DXF
Similar to the .SVG files, .DXF files may or may not be supported by the Design Space software. Standing for drawing interchange format or drawing exchange format, these .DXF files represent a computer-aided design (CAD) three-dimensional file.
Why Cricut Doesn't Support Certain File Types
While we certainly live in an age where technology advances quickly, the Cricut Design Space software works best with a two-dimensional surface. It boils down to the complexity of the algorithms in each file type.
For that reason, particular .SVG or .DXF files are not supported. These include those with pattern fills, clipping paths, text, linked images, or embedded unsupported images. File types ending with .PDF and .TIF/.TIFF are not supported. Through no fault of its own, Cricut Design Space doesn't have the capacity to read these formats.
Silhouette File Formats
While we focused mainly on Cricut file types, since that is by far the most popular consumer-level vinyl cutter on the market, there are plenty of Silhouette cutting machine fans out there.
So, in addressing vinyl cutter formats, it's helpful to have an overview of the Silhouette range of file formats as well, especially if you own both machines, or maybe you're in compare and contrast mode before purchasing.
Silhouette Studio
The Silhouette Studio® software is your hub for accessing your projects and creating new project designs for your Silhouette cutting machine.
However, the software comes in different editions, from a free Basic Edition all the way to the upgraded Business Edition, with different levels of functionality and file compatibility along the way.
The Basic Edition, the free version of Silhouette Studio, works with STUDIO, DXF, PNG, JPG, BMP, GIF, TIFF, and PDF. However, with an upgrade to the Designer Edition, you can use the SVG and GSD formats.
With the next upgrade to the Designer Edition+, you get additional file compatibility with PES, DST, EXP, and JEF extensions. And finally, the Business level allows for all Studio file formats plus EPS, AI, and CDR.
You might have noticed that Silhouette machines offer a broader range of file formats compared to Cricut. But if you want to keep it simplified, Cricut offers the extensions you need for most projects, and each works with Design Space.
But if you're dealing with a broader range of projects and inputs and have access to upgraded Studio editions, Silhouette offers a more advanced range of vinyl cutter file formats.
Can You Convert Cricut Files to SVG?
Yes. You can convert a Cricut file format to SVG after you upload image. Start in the Options menu. It can be found in the top right corner of your screen. Select Print or press Ctrl+P. Next, select Print to File and choose SVG as your Cricut file format.
Now, choose a name and folder to save the file and click Print. You will then find your SVG file is saved in the folder you had chosen.
You can also find free SVG converters online. With these free SVG options, you upload the image file and select effects you want to use to enhance the SVG image result.
RealWorld Paint is one of the best free SVG converters online. Its main function is to create vector graphics and illustrations. It also allows you to add touchups to your images.
Why Is Choosing Between SVG or JPG Files for Cricut Design Space Important?
Choosing between SVG or JPG files for Cricut Design Space software is important because this decision really can make or break a project. Remember, one Cricut file format is adjustable while the other is not.
Circut SVG files aren't made up of pixels like most graphics are. This means you can adjust the size of this file format as much as you want without losing any focus on your Cricut image. It also means you can easily alter each color, layer, or section in Design Space.
A JPG file, on the other hand, is more suited for photos and print then cut projects. Its high resolution makes it perfect for prints. So, it is the best file format if you want to use the Print and Cut feature in Cricut Design Space. However, if you want to cut each layer in color or vinyl, you want to stay away from JPG files.
Your SVG file will load in several layers, as it is supposed to. The JPG file will only add one layer. There isn't much you can do with that, is there? So, you can't really make any changes.
So, when choosing your file format for Cricut Design Space, keep all this in mind, so your end result is exactly how you imagined it to be.