The perfect X-Carve project you are looking for might just be on this list, so be sure to save check it out, and don't forget to add it to your favorites.
We've compiled a list of X-Carve Projects that are unique and creative, whether you are looking for projects to sell or give as gifts, we've got you covered.
Making money with your X-Carve doesn't have to be complicated, there are thousands of users that make a living with these exact same machines.  Don't be afraid to start simple until you find your creative sweet spot.
Whether you have the newer X-Carve Pro or the original, it doesn't matter because many of these cnc projects are scalable in size.
X-Carve Projects That Sell
Listed below are some of our favorite and hottest selling items.
These make great beginner projects for those wanting to make their first sale.  We recommend selling on Facebook to friends and family before moving on to starting your own site or selling on Etsy.
Establish your brand identity and learn what items sell best in your niche.  To make things easiest we've linked all of the X-Carve templates for each project.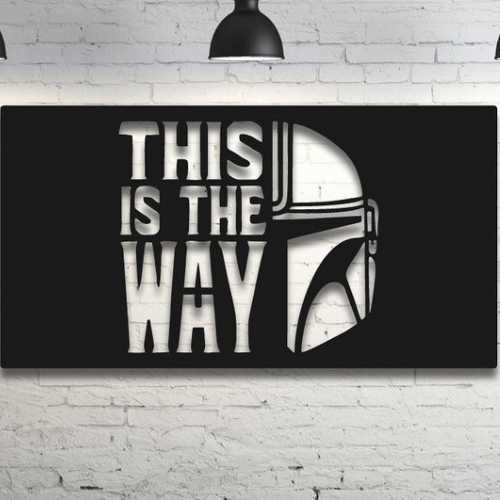 Image Credit – Etsy GoodsLaserCut
A great way to begin selling your X-Carve projects is to start with trendy items and pop culture references such as movies and tv shows.  It's easy to follow trends thanks to social media, so just log in and see what all of your friends and followers are engaged in.  Maybe there is a popular meme going around that would work perfectly as your next project.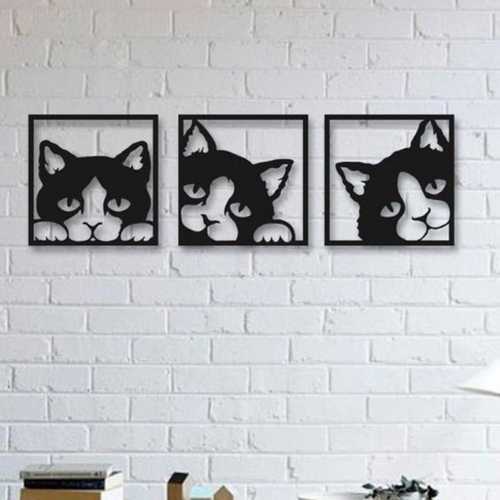 Image Credit – Etsy CNCHappyPlace
People love their animals, so it's no wonder these are such popular selling items.  You can also get creative and do exact replicas of people's pets for a more personal touch.  Pets and animals are one trend that won't be ending any time soon, so there is no wrong time to jump in on the fun.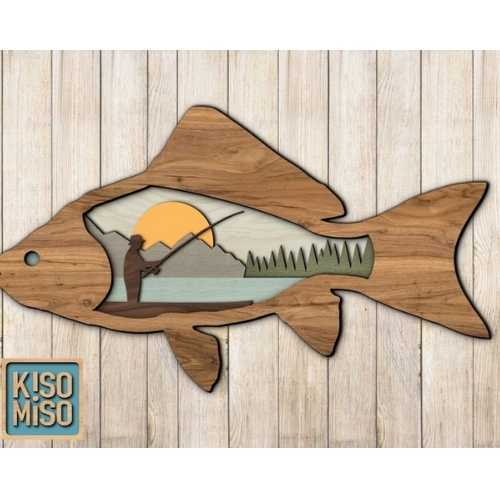 Image Credit – Etsy KisoMiso
Not only is this a beautiful work of art, but it is also a great item to sell to fishermen and any outdoorsman.  This eye-popping sign would look great in just about any room.  Multilayered projects are an excellent way to make any x-carve project stand out among the rest.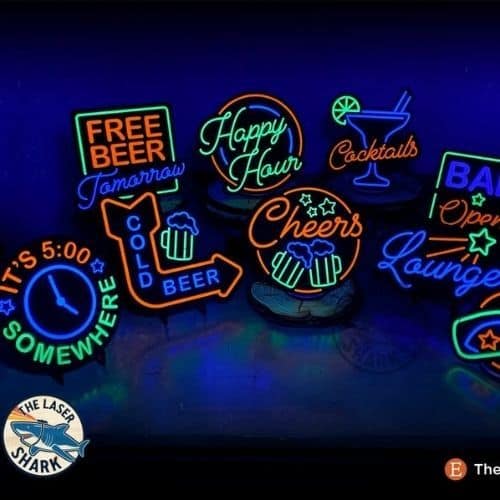 Image Credit – Etsy LaserSharkSVG
The nostalgia of neon signs is one that almost anyone will love. No matter if you are an owner of a bar or just want to spice up your basement wet bar, a neon sign will do just the trick.  These are timeless and will do wonders at any local craft show.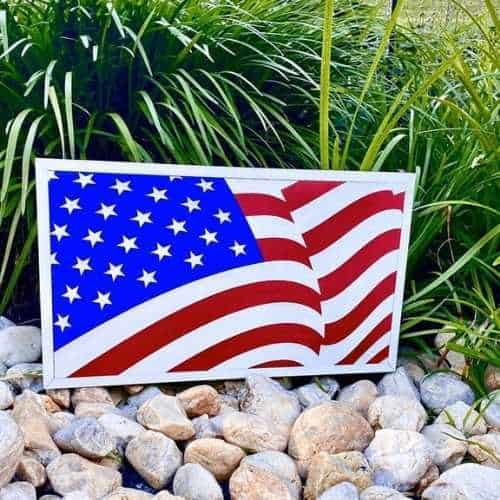 Image Credit – Etsy LaserSharkSVG
Another hot selling item that is popular is the American Flag.  With so many variances in styles of wooden flags, it's great to make one with some color to make it stand out from the crowd.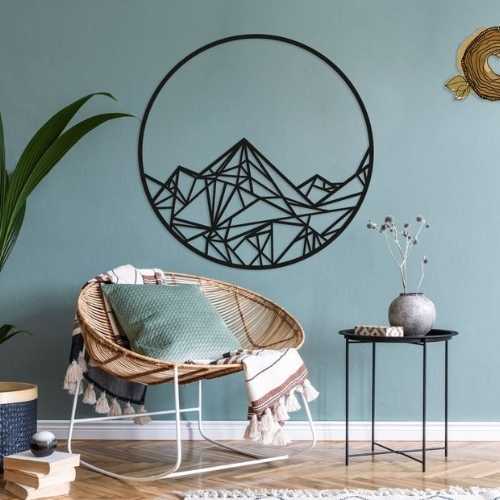 Image Credit – Etsy CNCProjectsBoutique
A beautifully made modern piece of art is a great project for those with an X-Carve machine.  Because of its large size and complicated design, it is ideal for those with a large CNC router.  This art decor piece will be a popular item to sell to homeowners.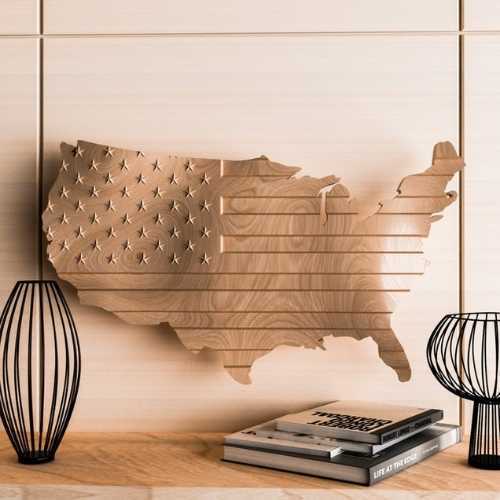 Image Credit – Etsy ArteonCNCModels
This 3D wavy flag is the perfect project for those wanting to challenge their skills.  A long carve such as this will be incredibly rewarding in the end for those who are ready to face this challenge.
X-Carve 3D Projects
Looking to add a little visual spice to your CNC projects, then these 3D projects are sure to be ones you'll love.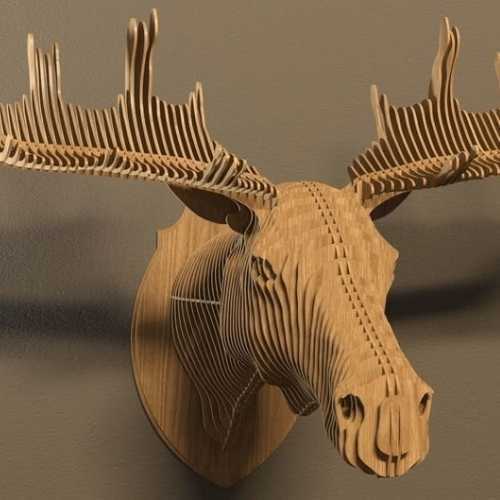 Image Credit – Etsy ProjectsForCNC
This 3D elk head wall mount is truly a masterpiece.  The detail is unmatched and will be a daunting task for those who are willing to master this project.  A great beginner project for those wanting to get started in 3D with their X-Carve.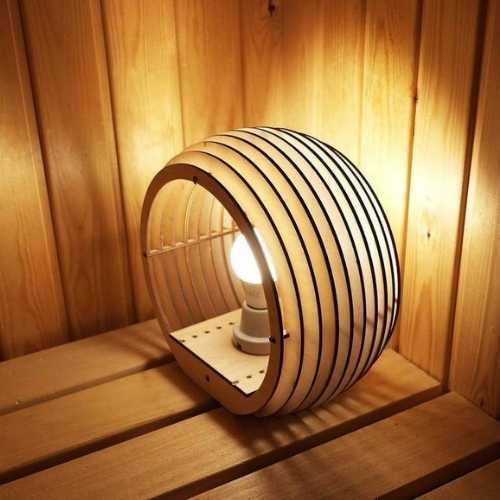 Image Credit – Etsy ProjectsForCNC
Simply made from just plywood, this 3D lampshade is one of the coolest projects we've seen in a while. A fun and easy 3d wood project that can be done in just a few steps.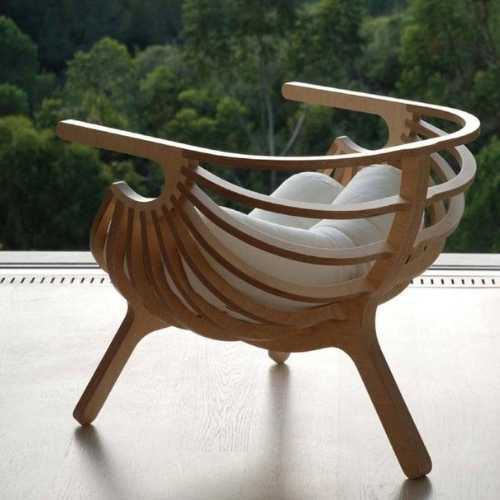 Image Credit – Etsy ProjectsForCNC
Like the previous project, this is another plywood project that is sure to be a big hit among friends and family.  Perfect for a large CNC router such as the X-Carve machine due to its size and cutting ability.  Don't be afraid to tackle this impressive furniture project.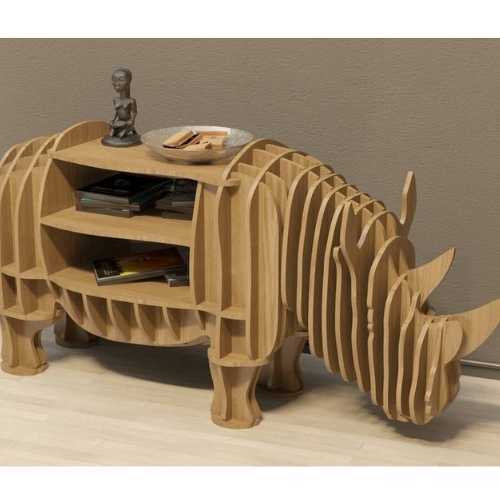 Image Credit – Etsy ProjectsForCNC
An excellent item for any animal lover.  With built-in shelves and a truly unique design, this will be one the entire family loves and will cherish for a long time.  Would look lovely next to some tropical looking house plants.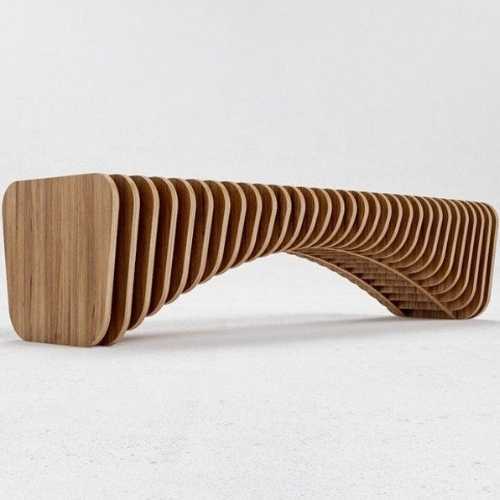 Image Credit – Etsy ProjectsForCNC
Is it artwork? Is it a bench? Well, actually it is both.  A great modern look that would go great in an office building like setting or at a university.  We are really in love with this parametric modern style bench.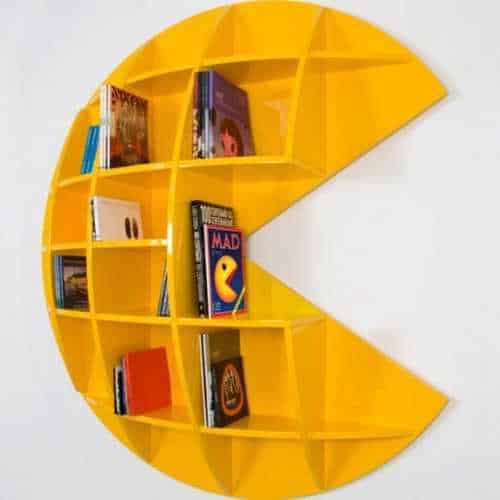 Image Credit – Etsy DesignWorldCNC
This classic arcade game inspired shelf is one that just about anyone can appreciate.  With its bright yellow Pacman color, it is a project that is sure to stand the test of time.  Would also make a great gift to any classic video game lover.
Cool X-Carve Projects
If you are looking for the coolest X-Carve project ideas, well then you're in luck.  We've discovered some of the most unique and fun items there are to make with your machine.  Now, let's dive into some of our favorites.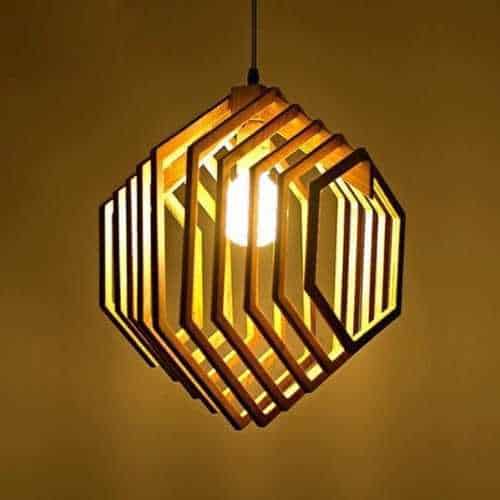 Image Credit – Etsy DesignWorldCNC
Looking for a bright idea, then we've got you covered with this wooden hexagon lamp.  Puns aside, we really think this is one of the coolest pieces we've seen because it is both art and furniture.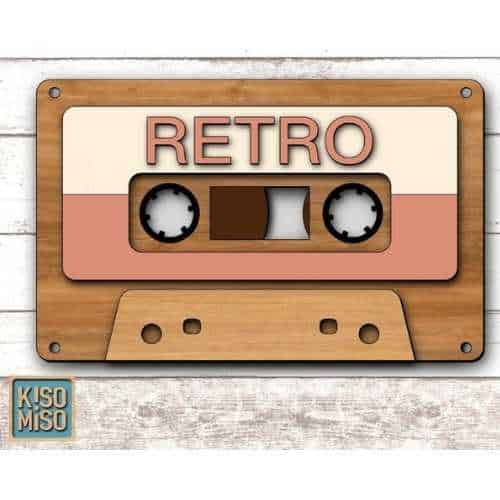 Image Credit – Etsy KisoMiso
It is time to turn back the clock with this retro cassette tape wall piece.  The vibrant 80's colors will not only give you a case of nostalgia, but it will bring a smile to your face.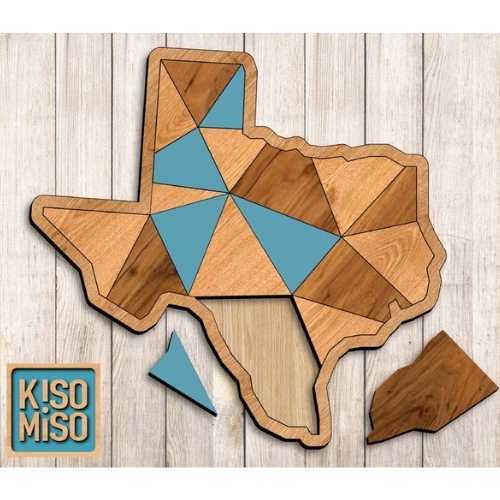 Image Credit – Etsy KisoMiso
A fun way to show pride for your home state is with this abstract shape state puzzle.  Can be painted in different colors to make this project, even more, one of a kind.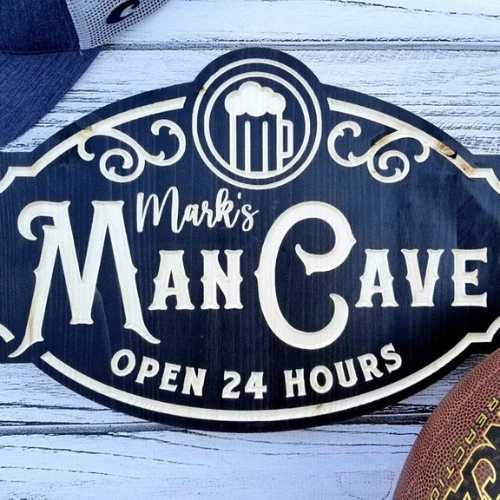 Image Credit – Etsy LaserSharkSVG
The man in your life will thank you deeply for this personalized man cave sign.  It is a great gift idea and a hot seller among family and friends.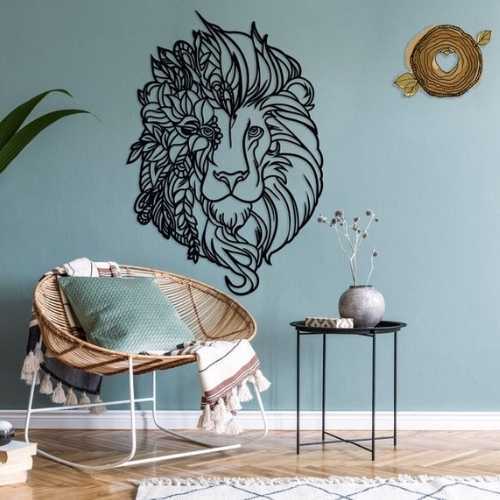 Image Credit – Etsy CNCProjectsBoutique
A lion is no doubt the king of the animal world, and this piece of art will be the king of your living space.  A beautifully done wall piece that stands out with a powerful roar.  One of the coolest X-Carve projects on this list.
X-Carve Gift Ideas
One of the best things about owning an X-Carve is the ability to make unique and personal gifts for your loved ones.  Here are some of our favorites.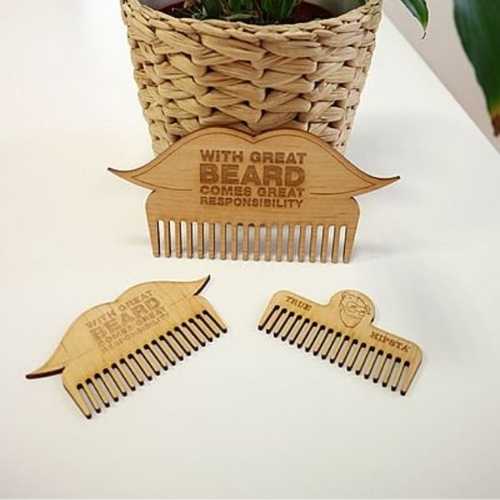 Image Credit – Etsy DesignWorldCNC
This beard comb would make an excellent gift for a father, husband, boyfriend, or brother.  It would also be a great gift for groomsmen of a wedding party.  Be sure to personalize it with a name or message to really make it special.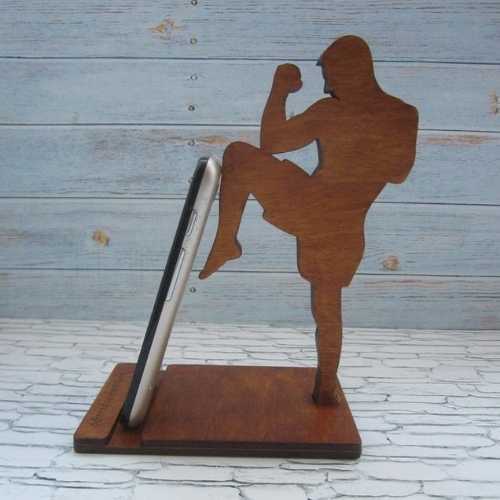 Image Credit – Etsy DesignWorldCNC
Kick those old crappy gift ideas to the side with this karate kick phone holder.  A great gift for children or the karate-kicking lover in your life.
Image Credit – Etsy CNCHappyPlace
Your next X-Carve project should definitely be this reindeer wine stand.  Trust me, the wine lover you know will thank you dearly.  An excellent Christmas or Birthday gift.  You can't go wrong with this item.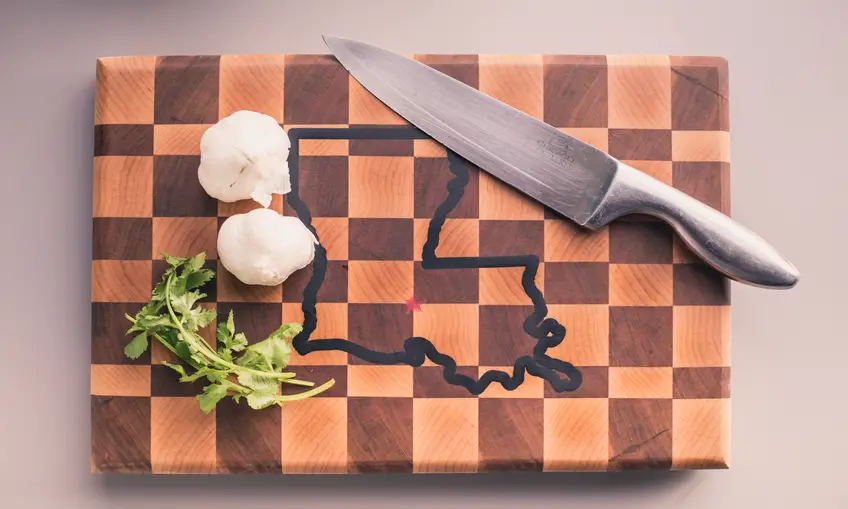 Carving and selling your own cutting boards is a great way to experiment with X-Carve projects. These are also popular items to sell and customize for customers, especially when going the extra step to add a unique inlay with food-safe epoxy infill.
Keep Your X-Carve Busy – Make Money
The best way to make the most out of your X-Carve machine is to keep it busy.  Your business plan will need to be made right to get it up and running efficiently.
To do that, you need to continually have projects lined up ready to run next.  If your goal is to make this a living or just to supplement your income then it is critical to have the trendiest and most up-to-date projects lined up.  This is why we will continue to update this list with the best and hottest selling projects on the market.
Be sure to save this page to your favorites and continue to check on this list as we continue to improve and expand it.  We would also love to hear from you, whether it's about any of the projects on this list or if you have any projects you would want to recommend.
No matter what, we look forward to hearing from you.