Finding the perfect CAM software can be difficult, not to mention finding one on a tight budget.
So we took time to find the best free CAM software packages for CNC Routers that out there today.  To make the most out of your CNC machine, it is very important to have the right software to get the job done.
What is CAM Software?
Earlier, when CNC machining was not yet introduced, machinists needed to undergo vigorous training before operating machines skillfully.
In fact, they were given a badge of honor as a single human had to carry out the herculean tasks of interpreting blueprints, defining speeds, identifying tools, and manually building parts.
The introduction of Computer-Aided Manufacturing (CAM) software revolutionized the entire manufacturing process and automated various actions.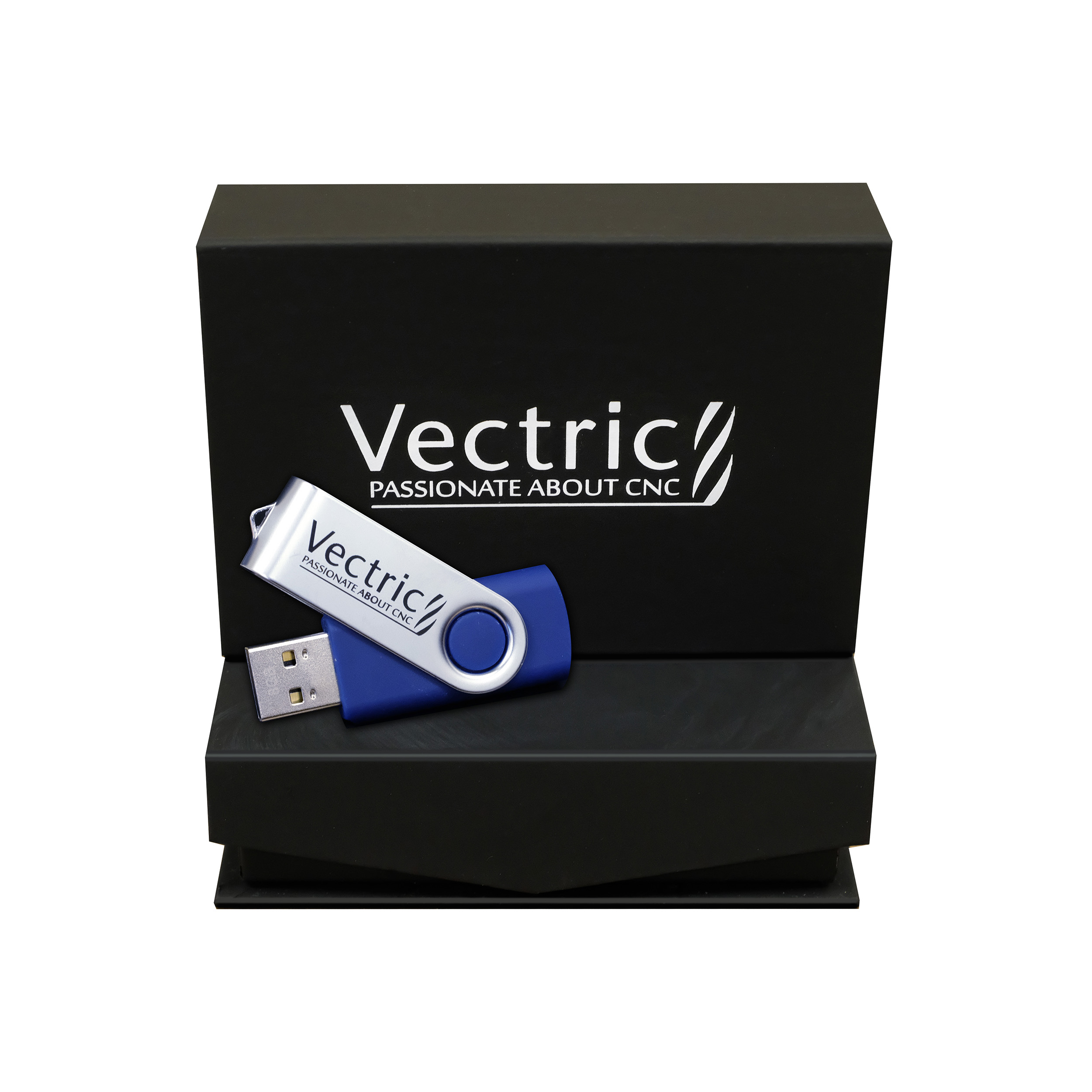 Vectric VCarve Pro Software v.10
CAM software is a digital tool that enables users to create detailed instructions (G-code) that drives CNC machines. Each part of the machine requires its program for its functioning. While G-code is the primary CNC programming language, Heidenhain and Mazak are also used.
For manufacturing, first, the design is in a vector file type and is converted into G-code. The G-code communicates with the machine and controls the speed and movement around x, y, z-axis.
Picking the best CAM software could be tricky and depends on a variety of factors, including the type of your CNC router, the hardware you are using, and the cash you are willing to throw in.
While paid software offers incredible functionalities, some excellent free CAM Software packages provide an array of compelling features. Here, we have curated a list of the best free CAM software for CNC routers.
Best Free CAM Software for CNC Routers
1. LinuxCNC
Operating Systems – Linux
Without a doubt, the LInuxCNC is the top competitor to the major paid software, Mach series. LinuxCNC is popular among hobbyists as it is completely free, open-source and offers impressive features.
They can be used to drive milling machines. 3D printers, Lathes, Plasma cutters, Laser cutters, Hexapods, Robot arms, and more. It uses a Linux Operating System with real-time extensions (RTAI and RTLinux) and can control up to nine joints or axes of a CNC machine. LinuxCNC can handle peripheral machine elements like tool length measurement, tool-change procedures, cooling, etc.
Main Features
Easy to configure and setup
Full source code available under the GNU GPLv2
A helpful and active user community
Numerous pre-configured GUI templates
Excellent compatibility with popular machine control hardware interfaces
Support advanced features such as rigid tapping, cutter compensation, etc.
2. Universal G-code Sender
Operating Systems – Linux, Windows, Raspberry Pie, and OS X
Available on GitHub, Universal G-code Sender (UGS) is a favorite pick by countless CNC hobbyists. It incorporates a configurable G-code optimization that removes excessive code such as white space, comments, etc. and converts arcs.
UGS is a Java-based software that works with CNC controllers like TinyG, GRBL, with the help of a PC. As it is Java-based, it supports all primary OS. It offers a simple solution if you want to control TinyG and GRBL CNC machines accurately.
Main Features
Executable all-in-one JAR files requiring no installation
Configurable G-code optimization
A sleek and intuitive user interface
3D G-code visualizer with color-coded syntax and real-time tool position feedback
Runs on numerous operating systems
Over 3,000 lines of test code and 1,000 lines of documentation
3. G-Simple
Operating system – Windows, Linux, and Raspberry Pie
G-simple is one of the easiest CAM software available for 3 Axis machining.
It extends the capability by operating with a renewed inch mode, access to a massive library of tools and materials, application of various filters for excess material removal, post-processing configuration, drilling adjustment, and text engraving.
Works well with just about any laptop or computer, making it an excellent CNC software.
Main Features
Adjustable excess material removal filter
Move, turn, mirror, scale
Improved Inch mode
Text Compressing and expanding
Text Justification
Easy to configure post-processor (GSPOST.EXE)
Ability to select milling parameters for every entity
4. CAMotics
Operating System – Linux, macOS, Windows
With CAMotics, you can simulate 3 Axis CNC machining programs and visualize their results in 3D. It is one of the best free CAM software integrated with powerful tool paths to help you avoid dangerous and expensive mistakes.
The extensive online documentation, built-in examples, and community support will allow you to run your simulations in no time.
It's an essential CNC simulation tool that powers highly technical users while being user-friendly enough for the beginners.
Main features
Fast 3 Axis CNC simulation with 3D result visualization
Simulates Cylindrical, Sheroid, Conical, Snubnose and Ballnose tool shapes
Export to STL files
Support for Multithreading for complex jobs
Tool path 3D visualization
Height probing feature for G-code files
5. PyCAM CNC Software
Operating System – Linux
PyCAM is a popular toolpath generator for 3-axis CNC machining. The 3D design model in STL format or 2D contour models from SVG, DXF, and PS/EPS files can be quickly loaded and converted into G-code. The resulting program can be used with LinuxCNC or any other machine controllers. PyCAM supports an extensive range of toolpath strategies for 3D and 2D contour modeling.
Earlier, they used to run on Windows and macOS, but now they support only Linux. It is licensed under the GNU GPLv3.
Main Features
3D model export to STL, SVG, and G-code
Multiple 3D model operations
Collision Detection
Touch off and tool change operations
Specify height probing, path precision, and processing speed
Interactive 3D visualization
Parallel processing for using all CPU cores
Final Take
If you are a Windows user we highly recommend Universal G-Code Sender.  If you are a student then you may also be eligible for a free version of Fusion360 software.
There are a few good options out there, but free options might not always be the best.  If you are serious about learning how to design and program with CAD/CAM then we recommend a software like Vectric Vcarve or Aspire software.
Overall there are some great free CAD/CAM options for both an experienced machinist and a hobbyist.  We recommend trying out the different options until you find a free CAM software that you are most comfortable with for your CNC Router kit.