A CNC router is not the only equipment you need for cutting and engraving. You'll usually need a computer so you can control the and program the machining process.  It is very important to have a quality and powerful computer to maximize the efficiency of your CNC machine.
However, there's hardly any definition online what kind of computer you need. Most people would say that you need a desktop computer with a parallel port. However, this is not entirely true.
With newer CNC models, you can easily use a USB port on your laptop to convert the data. Therefore, you can combine a router with a laptop for portable and convenient use.  Now there is even WiFi compatible software that allows you to instantly transfer files from your computer to your CNC machine.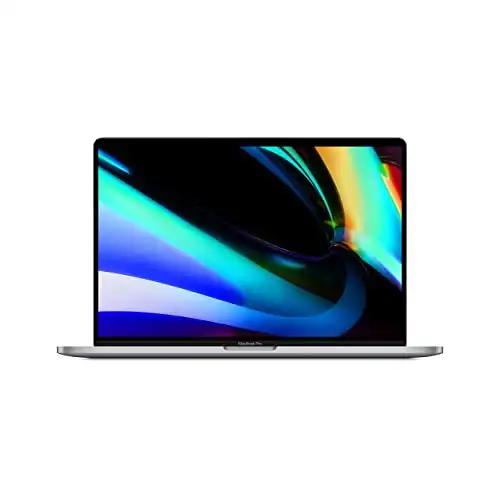 We earn a commission if you make a purchase, at no additional cost to you.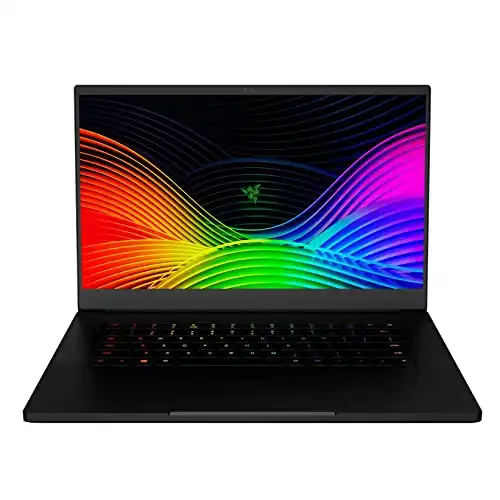 We earn a commission if you make a purchase, at no additional cost to you.
We earn a commission if you make a purchase, at no additional cost to you.
 What kind of laptop should you get?
When looking for a laptop for a CNC router, you have to take a different approach than usual. You're not just looking for a standard laptop for office work or for scrolling Facebook.  So, therefore you should focus on different features than your typical budget computers.
Of course, it's better to have plenty of RAM and a robust processor. Although it's not always crucial, the better configuration will allow your software to run smoothly.
For instance, if you're combining your CNC software with CAD/CAM, you'll need a faster computer. Additionally, bigger storage is useful to store high-resolution designs.
Besides the usual, here are some things that require special attention:
Vibration Resistance
Your equipment will vibrate a lot while working. And since you need your computer to be close to the machine, you'll expose it to vibration. Some laptops are quite vulnerable, meaning the shakes could damage the hardware.
Dust Resistance
Hardly any laptop is entirely dust resistant. However, some construction features make it harder for the dust to get inside. You'll need this as you'll cut wood and similar materials. The debris will fly all around and find a way into your computer.
Temperature Resistance
The CNC machine can heat up, especially if it contains laser cutters. Thus, you'll expose your laptop to higher temperatures than usual. Those with an effective cooling system can resist these higher temperatures.
Type of Interface
Some CNC interfaces can only work with the parallel port, while others can send and convert data via USB port. The majority of laptops have a 3.0 USB port, so you'll have no problem running most software.
Best Laptop for CNC Reviews
Apple MacBook Pro – Best Laptop for CAD/CAM
If you're serious about your craft, then there's no better laptop to start carving. The new Apple MacBook Pro has everything that you need to work efficiently for a long time. However, it comes at a premium price.
The 16" monitor provides plenty of visual space and an excellent resolution. That's crucial for designing the pieces and later working on them with the CNC interface. The 3072×1920 screen resolution allows you to dive into the most delicate details.  When it comes to the best laptop for a CNC machine, the Macbook Pro offers all the bells and whistles you will need.
Quad-core 8th gen chips and 64GBs of RAM enable a smooth performance. The sizeable 128GB storage is just icing on the cake.
But here's the best part. The scissor keyboard is exceptionally responsive and increases the precision of your work. It's also pretty tight and dust-resistant, allowing you to keep it next to the machine.
Finally, it has a massive heat sink, which can cool it down quickly. You won't have to worry about overheating while working on longer projects.
However, there's another downside here besides the price. There's a lack of popular CNC software for macOS compared to Windows and Linux systems. However, there are plenty of solutions to this issue online.
Pros
Exceptional hardware quality
Dust-resistant, heat-resistant and durable
Great resolution
Top-notch performance
Cons
Cost
May not be compatible with some CAM software
Conclusion – Our Top Pick
You can't go wrong with a MacBook Pro in any line of work.  A trusted brand with an exceptional resale value.
Razer Blade 15 Laptop – Best Laptop for CNC Programming
Razer Blade 15 is another industry heavyweight. It's mostly a gaming laptop, but a lot of designers are using it. If you're using CAD or CAM software along with CNC router, this is a perfect laptop.
The full Adobe RGB color span allows you to experiment with vivid colors. But more importantly, it contains the NVIDIA RTX graphics card, one of the staples in the CAD industry.
It's similar when it comes to performance. The 6-core 8th gen CPU and 16GB of RAM allow you to work without any interruptions.
Furthermore, it has a vapor chamber cooling system that will maintain the low temperature at all times. Hence, you can carve for hours without worrying that you'll damage your computer.
Most importantly, it's incredibly light and portable with a 3.0 USB port, meaning it should work with most CNC routers and tools.
Overall, the Razer Blade 15 is a high-quality computer that can serve a lot of purposes. Therefore, if you're looking for a multi-functional laptop, you should consider this one.  This is one of the best laptops you can buy for CNC programming.
Pros
High-speed 3.0 USB ports
Efficient cooling system
Top-end graphics card for CAD
Plenty of RAM
Runs on Windows – perfect for CNC CAD/CAm software
Cons
Conclusion –
Great Option
The Perfect alternative option compared to the MacBook Pro.  Has all the power and capabilities and it is compatible with most software.
Dell G5 15 Gaming Laptop
The most affordable option on this list, but it doesn't lack any power or quality.  Dell is a trusted name that has been used by millions of people from all types of industry.
Packed with an i7 Processor which makes this laptop an elite and fully functional laptop that can withstand all the processing needs that a CAD/CAM software package will need.
An advanced Dual-Fan Cooling System helps make this laptop hold during some of the longest CNC programs you can run.  When running complex graphics and programming long and intricate designs you don't want your laptop to over heat while you're on the job.
Pros
Very Affordable for most Budgets
High Level Processing Power
High Screen Resolution – Great for 3D Modeling
Lots of Internal Storage
Cons
None for this Price Range
Conclusion –

Most Affordable
A great affordable option for those on a tighter budget.  Will get the job done in most cases.
Final Verdict
You'll have to consider many things before you buy a laptop for your CNC machine.  Ultimately it will depend on your budget and how often you will be using your laptop.  If you are using your laptop on a daily basis, the best choice that we highly recommend you go with is a trusted brand like, the Apple Macbook Pro.
Do you need it only as a controller, or will you be doing other activities on it? Cheap computers won't be suffice if you want to design your original work pieces. However, if you aren't interested in anything like that, then you can safely turn to better budget laptops.
On the other hand, keep in mind that the software updates regularly. The better the laptop, the bigger the chance it will last for a long time.  Finally, it all depends on your aspirations and, of course, your budget.