Can You Make Money with a CNC Router?
Yes, you absolutely can make money with a CNC router, so let us explain what it takes for you to make your first sale and beyond.
Cutting and carving is a job that requires a lot of passion and patience. At the same time, you could be the most talented engraver and still find it challenging to profit from it.
The skill is indeed accessible to anyone, thanks to modern equipment. However, that doesn't mean that you can easily cash in on it.  There are many things you need to learn before making a profit, like how to price your CNC router work.
Before you start worrying, you should know that it's possible to make money with a CNC Router. The thing is, it takes much more than equipment to turn the skill into a profitable profession.
Think About Marketing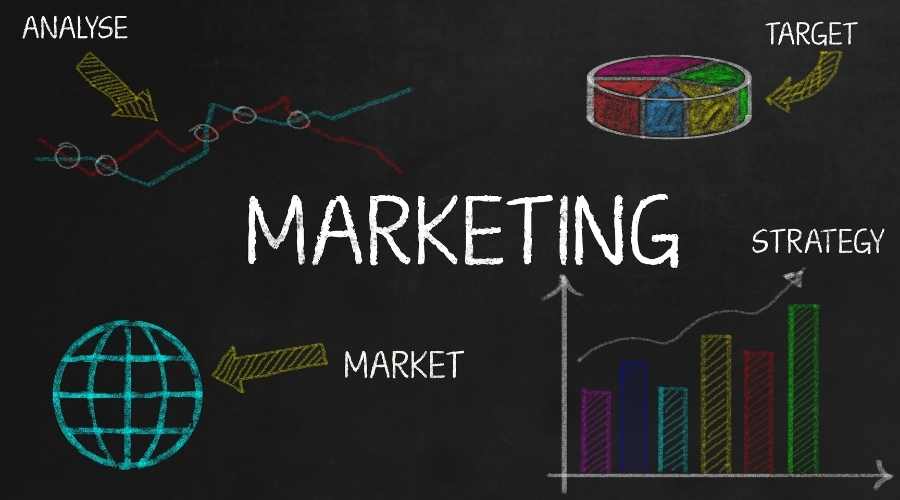 There's another skill that you need to develop if you want to profit from your CNC router. You need to become a salesperson on top of being a seasoned engraver.
The majority of entrepreneurs start with the same feeling – they think that their business will fail. However, those who understand their position rise to the challenge.
You should be one of those people. You need to develop your sales and marketing skills to promote and sell your product. Otherwise, you will design and create pieces that no one will hear about or see.
Therefore, start with some product marketing courses to get the hang of it. Learn what your potential customers want, so that you can wrap your product in it.
Get a solid laptop to use with your CNC and master the art of digital marketing, paid advertising, and other modern techniques, so you're in the driving seat. Free and paid courses online should help you develop a knack for selling your product.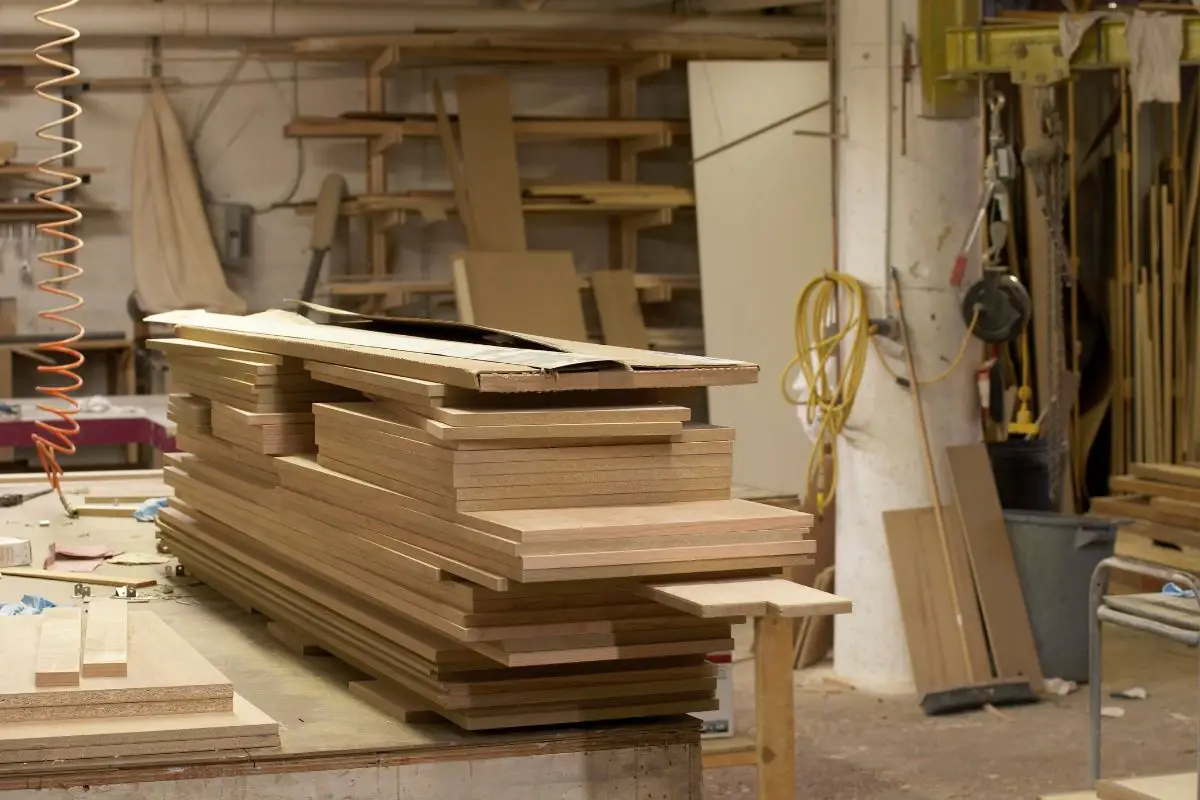 Choose and Explore Your Niche
Before you start investing money, time, and effort, you need to realize who's your target market.
The first thing is understanding the potential of your router. If you've already had experience with these machines, you'll notice that they have different purposes.
Some are well-equipped to cut through harder materials like silver and aluminum alloys. However, cheaper machines can carve only cardboard and softer types of wood. For example, you can't carve copper plates with routers made for delicate materials.
Afterward, you should focus on your niche. Who do you want to target? You may wish to engrave artsy forms, but will it sell?
If you want to turn a profit, you need to understand the demand of the market.
That can be challenging if you've already bought a CNC router beforehand. The best-case scenario is researching the market first, and then opting for a suitable CNC machine.
Ideally, this is how your research will go:
Think of all the products that you can realistically make. Consider the time it would take, design, your machine, and other factors.
Search the internet to see how these products sell.
If they're popular, try to see if you could add an innovative touch or market them better than your competition.
If they're not, think whether your market would be open to them.
Look at the prices and see if you could offer lower for similar quality. Think about the time needed and production costs.
Additionally, you got to factor in the productivity of your machine. You want to profit, which means you'll need equipment and software that can produce considerable quantities in a short period.

After you tick all the above boxes, you're ready to put your business in motion.
Where to Sell Your Ideas
When you start making sample products, you'll have to sell those ideas to your potential buyers. There are two ways to do so:
Promote your ideas online on social media or popular websites like Etsy
Use the door-to-door method to strike a deal with a local business that may need your service
When it comes to engraving business, it may be better to start locally. That can help you turn a profit quickly and easily, form solid partnerships, and continue your expansion.
Here are some ideas:
Small motels/hotels/restaurants around your area – They may need plaques, signs, menus with engraved logos, etc.
Print shops – Local print shops may have customer requests but don't have the equipment to make engravings. You can use this to make a deal to the mutual advantage
Wedding venues – They are an excellent place for small souvenirs with engraved initials and wedding symbols
Gift shops and boutiques – Local boutiques and gift shops might be interested in selling engraved products
Local furniture makers – Custom engravings and cuttings on pieces of furniture is returning in style
These are just some of the ideas. You can probably come up with more over time. Just make sure to up your sales game. You need to convince people that your service will enhance their business, too.
Need some ideas on what to make? Have a look at these posts:
Don't Go All-In (Yet)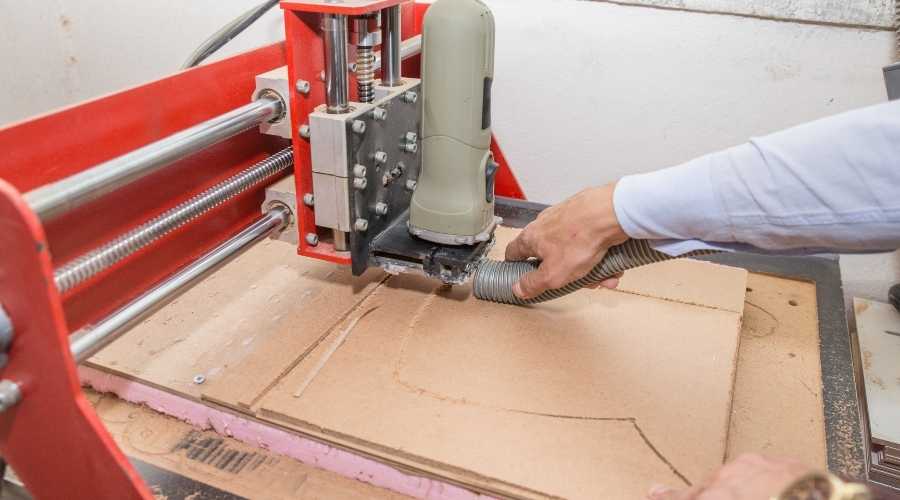 Don't quit your day job to hunt your passion for carving, at least in the beginning. The problem here is that it will require a lot of time and effort to reap the rewards of your CNC router.
In the beginning, you will need to treat it as a hobby that brings some money on the side. It will take some time to establish relationships with huge clients and make recurring revenue.
You'll also need to scale your business and buy newer and better equipment. Moreover, you'll need to purchase upgrade software as it evolves. To squeeze the utmost potential out of your equipment, you may need to buy better computers in the future, too.
You'll make money with a CNC router, but you won't make a lot at the start. You surely won't make enough to give up your job, no matter how tempting it may be.
Side note: If you are passionate about CNC work, don't ignore the career opportunities out their for qualified CNC machinists.
Diving Into the Market
Finally, you'll have to decide what you want to do. Do you want a hobby, or do you want to profit?
If you want to make money, you'll have to adjust to the market. Focus on the demand of the people and try to promote your product the best way possible. It's possible to try out something unique, but you'll need a lot more time and effort to set things in motion.
The best approach is to expand and establish yourself in the market. Once you have a stable cash influx, you can start experimenting and innovating. Therefore, the final answer is – yes, you can make money with a CNC router. However, it won't always be a smooth journey.