Computer Numerical Control Programming (CNC) programming is a powerful and efficient solution used by the manufacturing industry to achieve high machining quality, speed, and accuracy at low costs.
Its growing popularity has led to the emergence of several new career options, one of which is becoming a CNC machinist.
CNC programming and machining can be incredibly lucrative. This is why many hopefuls are enrolling in professional courses to learn about the industry and gain access to the many opportunities offered by this position.
If you, too, wish to become a CNC machinist, we'll tell you everything you can expect when you pursue this career, the average CNC machinist wage, and how long it takes to become a machinist. Read on.
Does a CNC Machinist's Job Pay Well?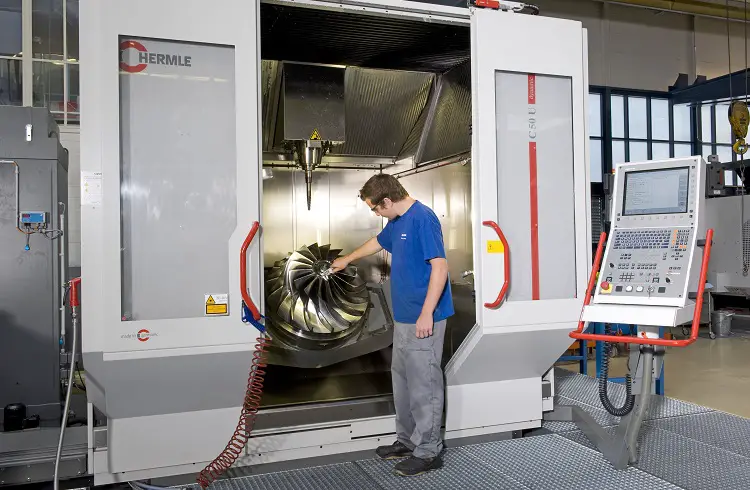 According to the Bureau of Labor Statistics (BLS), the mean annual wage earned by CNC machinists in the United States in 2020 was $47,800. The mean hourly wage was $22.98.
Note that there is potential to earn much more or a little less, depending on specific skills, experience, the employer, the demands of the exact role, the cost of living in the area, and other elements.
The average CNC machinist wage also differs from state to state. For example, in states like Alaska, Maryland, and Connecticut, where CNC machinists are in high demand, their mean annual salary in 2020 was higher than the national mean wage at $64,270, $58,320, and $52,660, respectively.
In contrast, in states like South Carolina, Ohio, and Illinois, where CNC machinists are in relatively low demand, their annual mean salary was $40,320, $45,330, and $45,370 respectively.
The industry you choose to work in also determines your pay. For instance, the BLS stated that in 2020, the annual mean wages of CNC machinists in industries like natural gas distribution, scheduled air transportation, and electric power were $96,470, $89,320, and $79,100, respectively.
Meanwhile, metalworking machinery manufacturing and employment services paid $46,420 and $40,680.
Related: How to make money with a CNC Router
How Long Does CNC Programming School for Machinists Take?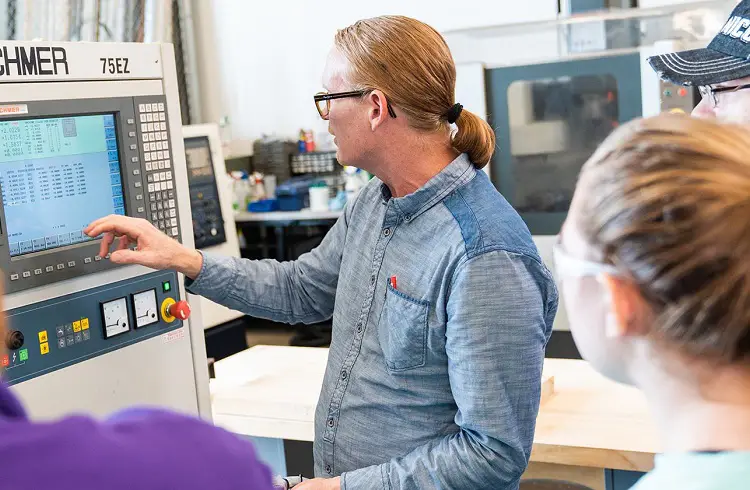 CNC machinists require highly technical, formal training to learn the requisite skills and knowledge in the field. Those who want to dip their toes in the industry must enroll in courses that will prepare them for this job.
There is no one-size-fits-all route to complete training to become a CNC machinist. The length of time it will take to study, and the intensiveness of the course largely depends on the institution in which you choose to pursue your education.
CNC machinists need a high school diploma or a General Educational Development (GED) equivalent to get into a training or apprenticeship program.
It is best to finish math, metalworking, blueprint reading, and CAD/CAM in high school, vocational school, or technical college. You need this knowledge base when you pursue a career in CNC machining and programming.
You'll find many technical institutes and community colleges offering two-year degree programs and shorter certificate courses for CNC machinists. These courses cover design, reading engineering drawings, the use and applications of different CNC tools, and CNC programming and functions.
If you're lucky, you may be hired by one of the many companies that offer training and apprenticeship courses and programs for their employees. These programs may last for several years and often cover paid training while on the job. The courses may be offered in partnership with local technical schools or community colleges.
Although not mandatory, certifications can be incredibly helpful as they can help secure a well-paying job early on in a CNC machinist's career. Certifications are very highly valued in industries such as automotive and diesel to guarantee the proficiency of the machinist.
If you're planning to become certified as a CNC machinist, it's best to get your certification from an accredited and well-established Machinist Trade School to ensure greater credibility.
Another option for learning and training includes first-hand experience on the job. Machinists can pick up many skills and knowledge if they have an eye for detail and are innovative and creative. You can take on an apprenticeship to learn the ins and outs of this career path you've chosen.
Becoming a fully qualified and trained CNC machinist can take between four and five years of education, along with on-the-job training.
Is CNC Machinist a Good Career?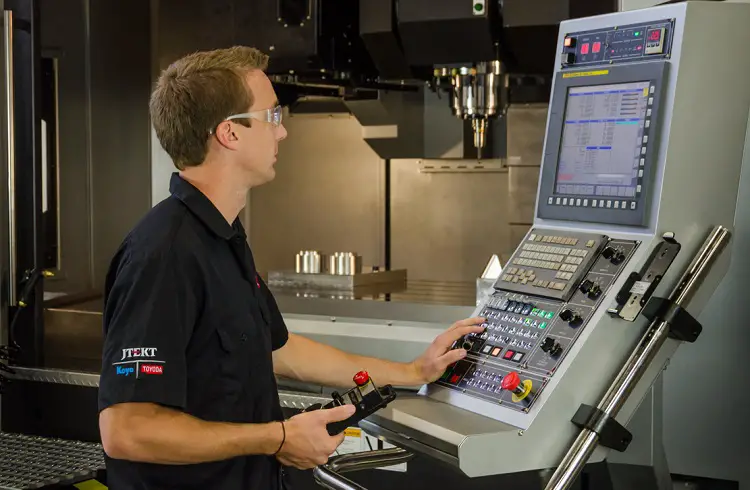 Do you love creating objects from different raw materials? Are you good at math, coding, time management, critical thinking, and problem-solving? Then a career as a CNC machinist may just be right for you.
This line of work is also well-suited for creative, detail-oriented, hands-on, and innovative individuals.
This career path pays well and lets you create an endless range of products, such as wood decor, smartphones, aircraft parts, and even spacecraft. As a CNC machinist, you will use specialized equipment to manipulate raw materials into precision parts or finished products.
Being a CNC machinist also gives you access to some incredible long-term career opportunities. You can work in different industries, such as power, electronics, automotive, metal processing, defense, aerospace, and many more. You can work in a large manufacturing facility or a small specialist part shop.
Moreover, while a college degree can give you a headstart in building knowledge related to CNC machining, you don't need a degree to get into this field.
As a CNC machinist, you'll keep learning on the job. You'll be responsible for interpreting technical data, CAD/CAM files, blueprints, drawings, programming code for CNC machines, and setting up the programming software to create the code. You'll also be involved in performing CNC machining jobs in the correct sequence, setting parameters for the CNC machine, operating, troubleshooting, and so on.
CNC machinists also direct, manage, and supervise CNC operators on the job. So aside from spending time coding, you will also have many responsibilities that involve other members of your organization.
Is the Job of a CNC Machinist Stressful?
Despite the many benefits of a career in CNC programming and machining, it can be stressful. You'll have to deal with long hours of work and tight deadlines while ensuring high quality and precision in all of your products.
Nowadays, most production facilities are kept clean and have very safe working environments. However, you may still end up in a traditional facility or shop that is loud and rugged. At such places, CNC machinists may be exposed to debris, loud machine noises, and harmful lubricants and chemicals used to maintain the machines.
Note that being a CNC machinist can sometimes be dangerous. It involves working with heavy machinery, sharp tools, and many electrical components, which can all pose severe threats if not handled properly. This is why CNC machinists must have the proper knowledge and training.
Nonetheless, if you are passionate about this career and equip yourself with the crucial skill sets and experience, you can indeed thrive in the CNC machining industry and create limitless possibilities for yourself.
What Is the Difference Between CNC Machinists and CNC Operators?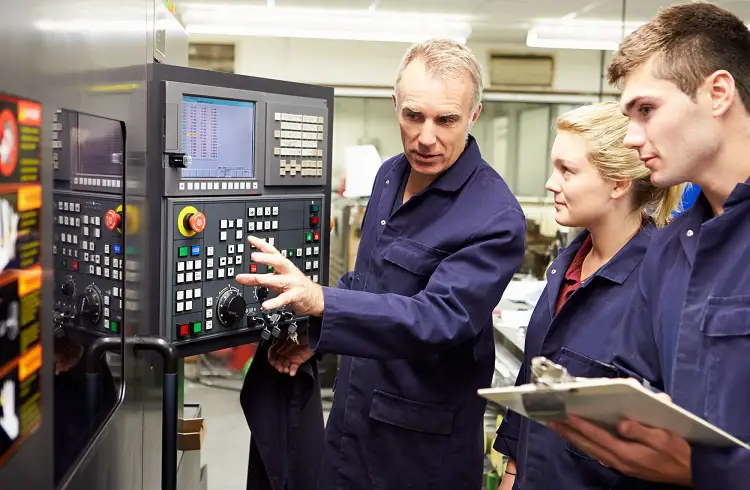 The CNC machining field is vast, and it involves many key players such as operators and machinists. If you're confused between these two terms, let us tell you more about them.
CNC operators are considered beginners or entry-level professionals who often work under CNC machinists' supervision.
A CNC operator's job entails stocking materials and running parts. They are responsible for setting up and operating CNC equipment, loading and unloading materials into the machine, and preparing test runs to ensure the machine is functioning correctly.
They also need to inspect the finished goods to check if they meet specifications.
In contrast, CNC machinists are set-up operators that hold a more senior and supervisory position than CNC operators. They require more in depth-training and varied skill sets, so they earn higher pay. They must obtain relevant expertise from an accredited school and years of experience.
CNC machinists are responsible for loading the CNC programs, choosing and setting up the required tools, and testing the program before executing it. Their codes and programs drive the process from beginning to end.
Aside from programming CNC machinery, machinists are also involved in quality control, troubleshooting mechanical issues, and supervising CNC operators. They are responsible for ensuring that everything is working optimally.
Conclusion
The rise of CNC machining has created many job opportunities for CNC machinists.
The wide range of applications of CNC machining has made CNC machinists much sought after in various industries, opening the doors for specialists to gain unparalleled job stability and growth potential.
This career provides excellent pay, a fulfilling and productive working environment, the freedom to experiment and create new things, and a host of other benefits to CNC machinists, as long as they are armed with the proper knowledge and skills.
 We hope that we have given you all the information you wanted to know about this job role, including the average CNC machinist wage, the training and education required, and what will be expected of you as you pursue this rewarding career. We wish you tremendous success in this field!