Laser cutters allow you to cut, engrave, and etch various materials quickly, precisely, and with less need for finishing after a cut. No doubt they are useful equipment for your home workshop or business. If you are considering purchasing a laser cutter, you are probably wondering how much do laser cutters cost?
The answer depends on the brand you choose, the size, the strength of the laser, and the type of materials it cuts.
Here's a guide detailing the four types of laser cutters, what influences their costs, and a table of brands and price examples.
The 4 Types of Laser Cutters
The four main types of laser cutters have the capacity to cut different materials, leading to different price ranges. Here's more information on the technology behind them and the prices you can expect.
Co2 Laser Cutter
Gas or carbon dioxide (Co2) laser cutters are the most common type and use gas to power the laser. They are typically low power but versatile and cut smooth edges. Some models have also improved to cut sheet metal easily.
You can find gas or Co2 laser cutters ranging from as low as $550 to up to $30,000.
These machines can cut:
Glass
Some plastics
Some foams
Paper-based products
Wood
Acrylic
Crystal Laser Cutter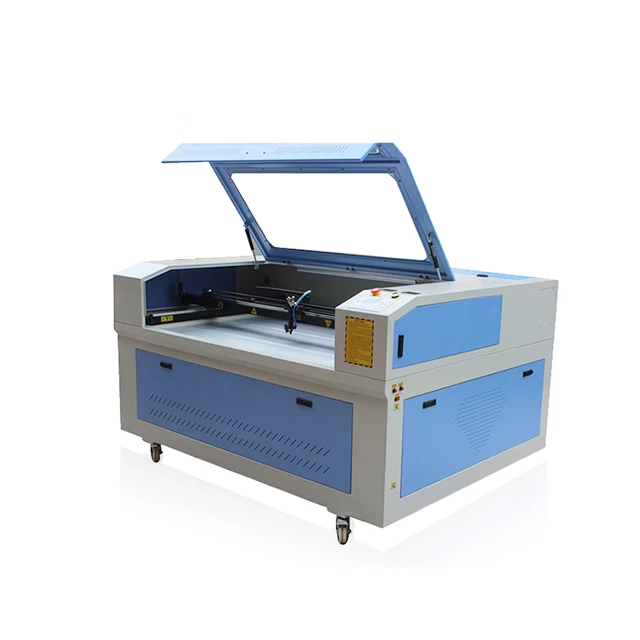 Crystal laser cutters are extremely high-powered and cut using lasers generated from crystals, such as vanadium or neodymium-doped garnet. Most of these machines are over $1,000 and typically average between $7,000 and $22,000. You can use these machines to easily cut thick or hard materials, including plastics, metals, and some types of ceramics.
Fiber Laser Cutter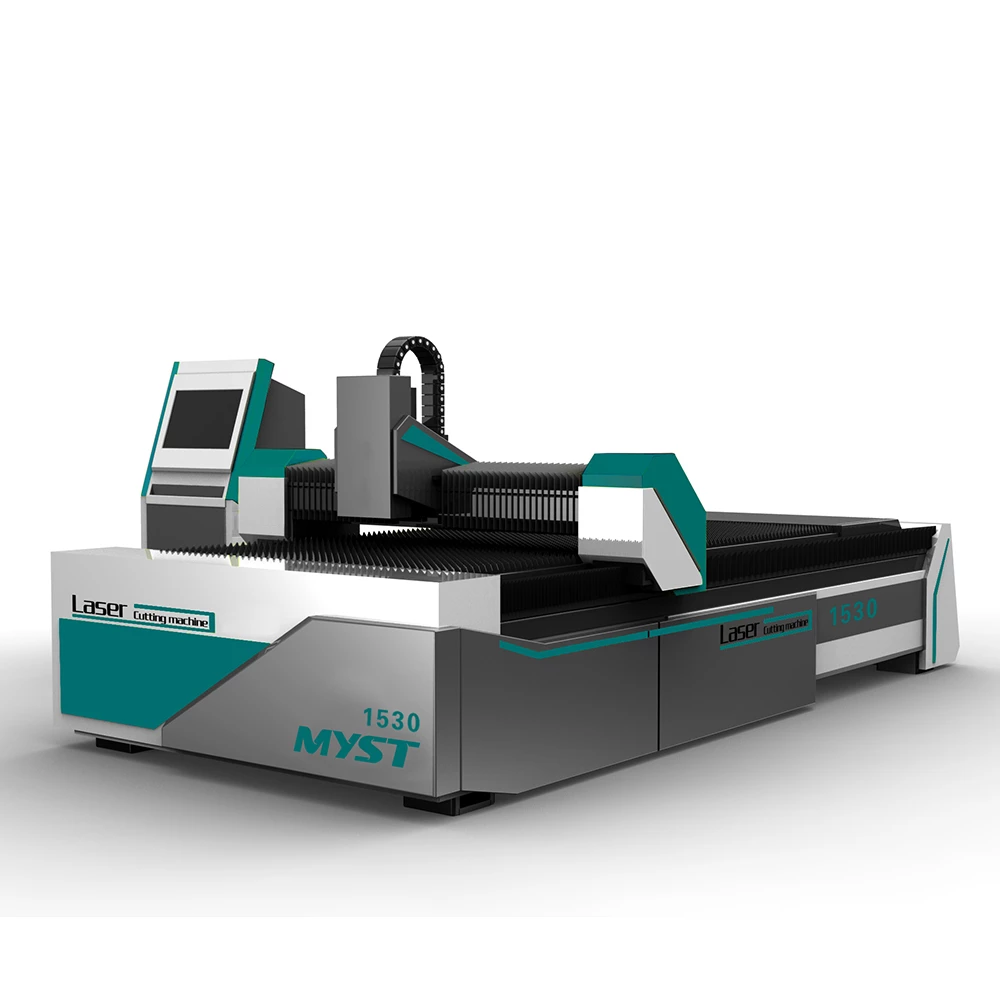 Fiber lasers use a silica glass optical fiber cable to guide the laser. They are typically used in luxury industries and can cost up to $100,000. However, more affordable of $3,600 to $6,000 machines are also available with lower laser wattage. These machines are generally more precise, fast, and energy-efficient. They can cut plastics and harder metals.
Diode Laser Cutter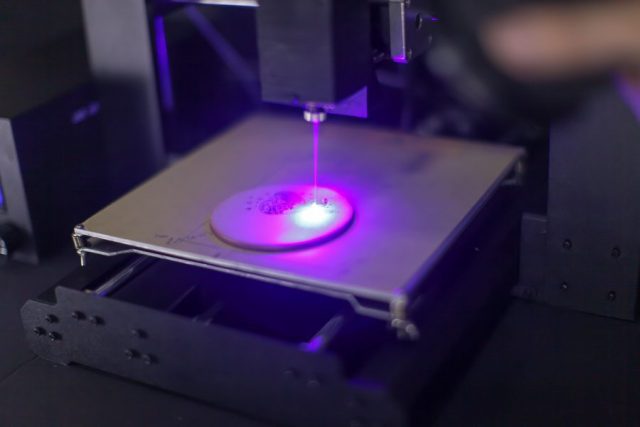 The most affordable laser cutters usually have diode lasers, meaning the beam is generated by converting electrical energy into light. You can easily find diode laser cutters for under $600.
While they are lightweight, small, and have a long lifespan, these laser cutters are also limited in the materials they can work on and can be slow to cut even soft woods. Generally, reflective materials such as glass or metals are not suitable for diode laser cutters and hobbyists tend to use them for etching or engraving instead.
Factors Influencing Price
The three main factors that influence the cost of a laser cutter are:
Machine Size
Larger machines will come with a larger work surface, so you can cut materials of different lengths and thicknesses. However, this added flexibility also comes with a higher price tag.
Laser Wattage
Entry-level laser cutters usually have weaker lasers with low wattage and are better for light cutting or engraving of thinner materials. High-watt lasers are more powerful and can easily cut thick or hard materials, but will also be more expensive.
Add-Ons
Adding additional features to your laser cutter or upgrading the software it uses can improve the final results of your projects. However, this will increase the overall price since add-ons can cost between $2,000 to $5,000 depending on the features.
Laser Cutter Brands and Prices
Depending on the size, wattage, and type of material you intend to cut, there are various brands offering a wide range of price points, including very affordable machines. Here is a table featuring eight machines at varying prices, sizes, and wattages.
| | | | | | | | |
| --- | --- | --- | --- | --- | --- | --- | --- |
| Brand / Model | Price | Laser Type | Wattage | Workspace | Dimensions | Weight | Materials / Features |
| ORTUR Laser Master 2 Pro | $550 | Diode | 20 W | 15.75 x 15.75 inches | 26 x 10 x 4.5 inches | 10.38 pounds | Wood board, acrylic, leather, plastic, paperboard |
| OMTech | $550 | Co2 | 40 W | 8 x 12 inches | 31.5 x 19.69 x 9.84 inches | 50.6 Pounds | Wood, bamboo, glass, ceramic, marble, plastic, anodized aluminum, and more |
| OMTech | $2,900 | Co2 | 60 W | 20 x 28 inches | 47.2 x 38.2 x 36.2 inches | 320 pounds | Leather, wood, acrylic, glass, and more |
| US Stock JPT LP-E | $5,199 | Fiber | 30 W | 6.9 x 6.9 inches lens | 9.6 x 7.9 x 2.6 | 9.4 pounds | Aluminum, gold, silver, platinum, nickel, copper, plastic, and more |
| OMTech | $6,800 | Co2 | 130 W | 35 x 55 inches | 78.7 x 60.6 x 39.4 inches | 529 pounds | Leather, wood, acrylic, glass, and more |
| US Stock JPT MOPA M7 | $8,999 | Fiber | 60 W | 6.9 x 6.9 inches lens | 31.89 x 30.91 x 19.88 inches | 99 pounds | Aluminum, gold, silver, platinum, nickel, copper, plastic, and more |
| US Stock Reci W6 | $10,899 | Co2 | 150 W | 35.4 x 51.2 inches | 72.44 x 55.91 x 41.34 inches | 946 pounds | Wood, paper, plastic, bamboo, marble, resin, glass, and more |
| Xincheng Precision | $24,160 | Hybrid Co2 | 300 W | 35.4 x 51.2 inches | 78.74 x 61.42 x 42.91 inches | 990 pounds | Wood, acrylic, stainless steel, and more |
Conclusion
The price of a laser cutter or engraver ranges mainly depending on the materials you intend to cut. If you want to cut or engrave large or thick materials, you will need a machine with higher wattage and more workspace. This will also increase the price even though it provides added flexibility.
However, as listed above, there are plenty of affordable brands with lower wattages suitable for small-scale projects using thinner materials.